Mac App Store Pricing + Category Distribution Analysis
Apple launched the new Mac App Store today, but what are the price range and popular categories?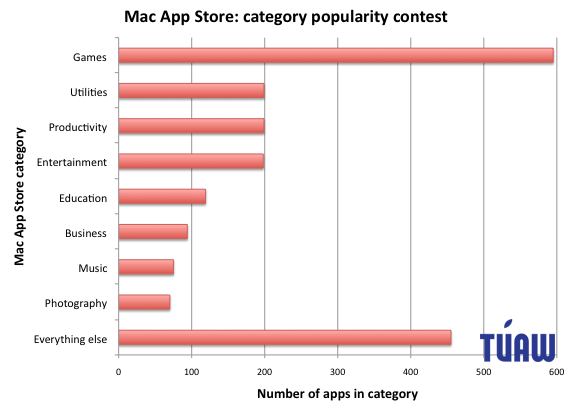 Tuaw examines the new Mac App Store, which Apple announced is "now open for business with more than 1,000 free and paid apps."
There are total of 35 categories (including game sub-categories) at Mac App Store launch, including Education, Games, Graphics & Design, Lifestyle, Productivity, and Utilities. At this time, games dominate the Mac App Store categories.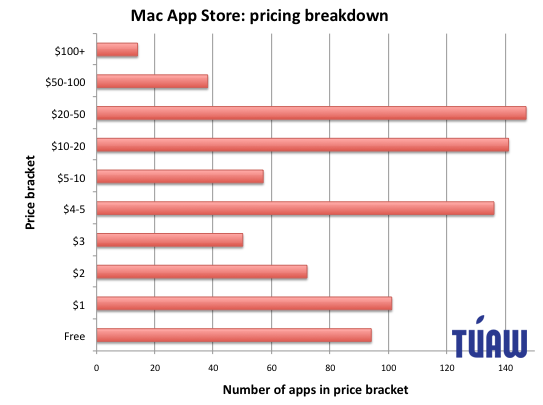 On Mac App Store prices: "apps broadly fall into a few pricing categories. Almost half of the apps in the Mac App Store are in the cheap-and-free sub-$5 bracket; an informal survey reveals a lot of ports of iOS games falling into this area. There's then a bit of a no-mans-land between $5-10; then huge numbers of apps in the $10-50 brackets."
The most expensive App, is Distribute [App Store], a purchase, inventory, and sales processes software for businesses at $699.99.
via tuaw

Related Posts