Kindle Mac App Store Debut Beats Apple iBooks
Amazon Kindle e-Books store and reader comes to Mac App Store for Apple computers!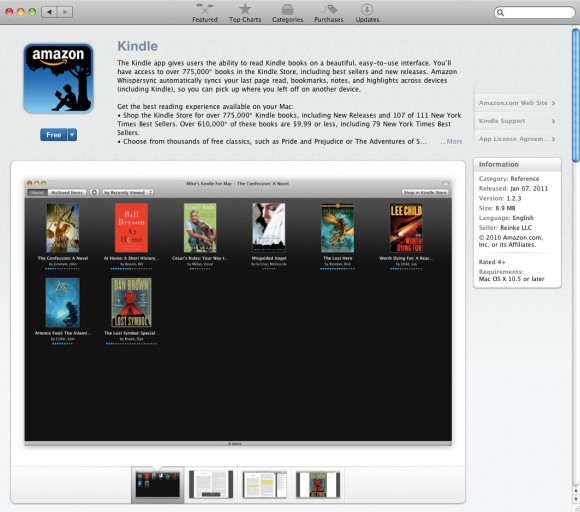 You can now read your Amazon Kindle e-Books on iPhone, iPod touch, iPad, and through the Mac App Store [App Store].
"Shop the Kindle Store for over 775,000 Kindle books, including New Releases and 107 of 111 New York Times Best Sellers. Over 610,000 of these books are $9.99 or less, including 79 New York Times Best Sellers." Amazon describes. "Selection and price of books in the Kindle Store may vary by country."
Amazon Kindle Mac App Store App beats Apple iBooks fair and square. At this time, Apple iBooks and iBookstore, first released for iPad, is not yet available on the Mac App Store.
Note, you can already download Kindle for Mac [amazon link
] separately outside the Mac App Store. Works from 10.5 and on.

Related Posts