iPhone 4 iOS 4.2.1 Untethered Jailbreak Demo
Untethered iOS 4.2.1 iPhone 4 jailbreak, there's an app for that. Video demo.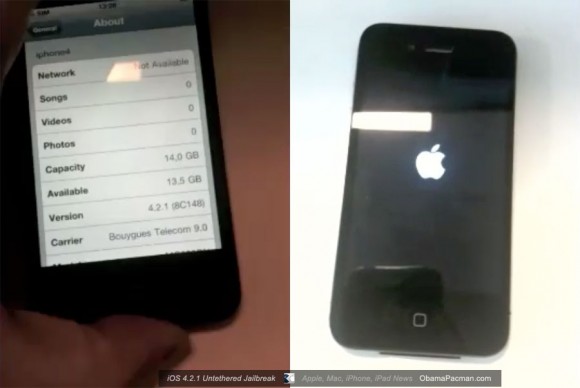 Video: iPhone iOS 4.2.1 Untethered Jailbreak Demo
Although some iOS jailbreakers announced that the untethered jailbreak won't be available until iOS 4.3, looks like iOS 4.2.1 non-tethered is coming soon. Bonus: video made with Apple Keynote and catchy music (from Apple iPhone commercial).
Currently, those with iPhone 4 on 4.2.1 needs to use tethered jailbreak, requiring a computer to re-jalbreak upon device reboot. But looks like the new iSO 4.2.1 jailbreak will not be tethered!
iOS 4.2.1 Non-Tethered Jailbreak Fake?
Is the video fake? How can an iPhone access Cydia without a SIM card or wifi connection?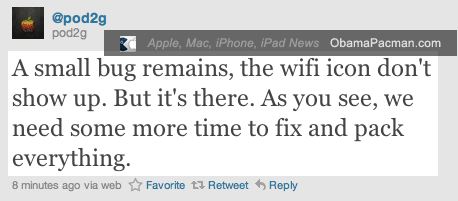 The video is real, current iOS 4.2.1 untethered jailbreak has a bug though. @pod2g said on twitter: "A small bug remains, the wifi icon don't show up. But it's there. As you see, we need some more time to fix and pack everything."
"Stay tuned" for the untethered iPhone 4.2.1 jailbreak. We'll announce it as soon as it's available from greenpois0n. Keep up with the latest news by subscribing to obamapacman.com.

Related Posts