iPad 2 Rumor Roundup + Release Date
iPad 2 rumors + expected release date of the next generation Apple tablet.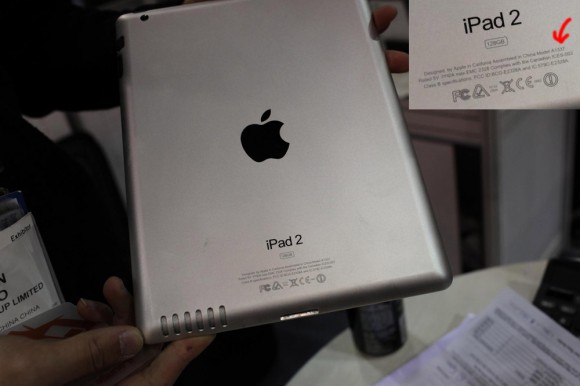 iPad 2 Rumors Roundup
CES 2011 is dominated by the real iPad related products, plus vaporware iPad knockoff that copies the tablet Apple unveiled in January 2010. There is also the iPad 2 knockoff.
With the still A1337 iPad 2 mockup comes the rumors and speculations of the next iPad, so here's a collection of iPad 2 rumors so far:
Dual front and back cameras for photos, video recording, and FaceTime and video calls
Redesigned curves, tapered edges and a flat back
Much larger speaker ports
iPad mini with 7″ displays
iPad 2 Rumors Analysis
OP's take on Apple iPad 2 / second generation iPad rumors:
iPad 2 with dual cameras? Unlikely. Why? Most people interested in the iPad are likely to already own an iPhone or a modern phone that can take pictures and record videos.
Redesigned iPad 2 with flat back? Likely. Although Apple case makes the iPad easy to hold (even with one hand), a naked first generation iPad can be slippery to hold without a case.
Larger speaker ports might be possible, although current iPad volume is loud enough for indoor and non-noisy outdoor use.
7″ iPad mini? Not likely. Devices with 7 inch displays only has half the screen area as iPad, but still requires a large bezel to prevent accidental inputs. Not going to work. Steve Jobs says so too.
iPad 2 Release Date
What about iPad 2 release date? Judging from history of iPhone and iPod launch, Apple is expected to release iPad 2 around April 2011, a year from the original iPad launch.

Related Posts