"Digital" iPad Banner Ad, Russian Style
"Online" iPad ads, you are doing it wrong, Russia.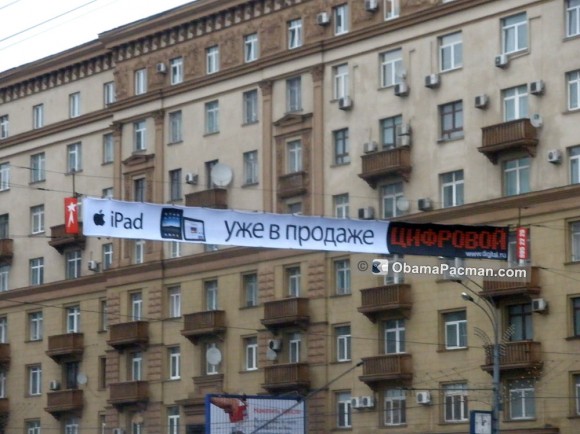 Explanation:
The iPad ad is strung "on lines" across the street
Digital is the name of a Russian store who made this iPad ad
Photographed in (Sadovoe Koltso) historic downtown, Moscow Russia.
Thanks to Russian OP reader M.M. for the photo.

Related Posts