Crytek Developing iPhone / iPad Games
Crytek, maker of popular games Far Cry and Crysis, plans on making "complex, integrated iPhone/iPad" applications (games?) for Apple iOS.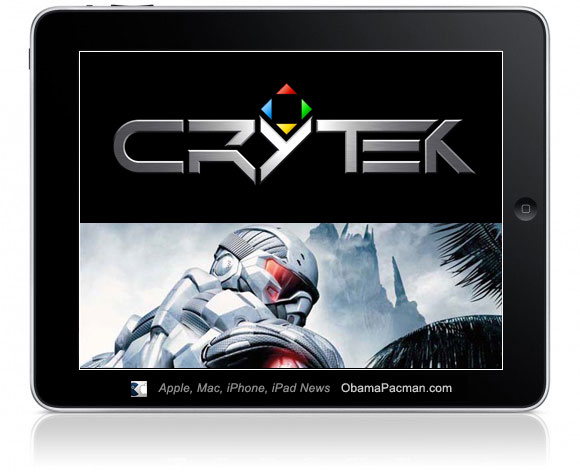 Crytek might be bringing their CryEngine 3 to iOS, if their Frankfurt iPhone iPad developer job offer is any indication of it.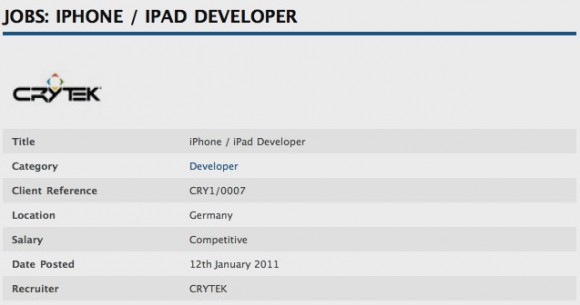 Epic Games, make of Infinity Blade, already released their Unreal 3 Engine SDK free to download. Do you think Crytek is playing catch up in the billion dollar Apple App Store? The more important question is, do you think Crysis 3 would run on iPad or iPhone?

Related Posts