CHANEL Couturier, Karl Langerfeld, Uses Mac
Chanel fashion creative director Karl Langerfeld uses a Mac.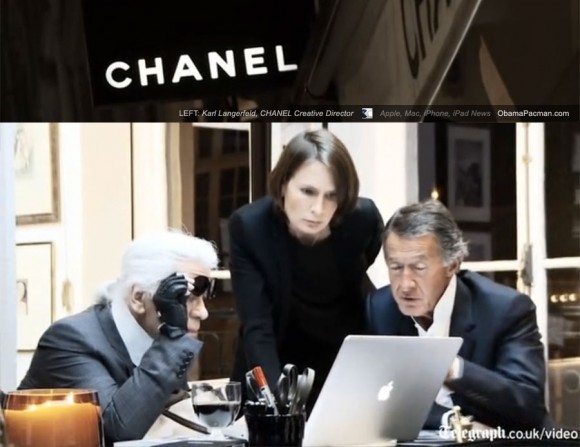 Video: CHANEL Creative Director Uses Mac
Chanel is a French fashion house founded by couturier Coco Chanel. Currently, Karl Langerfeld is "The Chanel Couturier." Not sure Karl uses Mac for himself at home – but he is the creative director and here he is at an office with an Apple laptop so it is a fair assumption.
About the video: "Hilary Alexander interviews Chanel creative director Karl Lagerfeld ahead of his Haute Couture spring/summer 2011 show."
Flash video, view on iOS with SkyFire Flash Browser.
Chanel works with many famous celebrity spokes-models, from Marilyn Monroe to Amelie actress Audrey Tautou).
via telegraph

Related Posts