Auto-Tune: Steve Jobs 2007 iPhone Introduction
Steve Jobs' 2007 iPhone introduction, as auto-tuned music video. Awesome!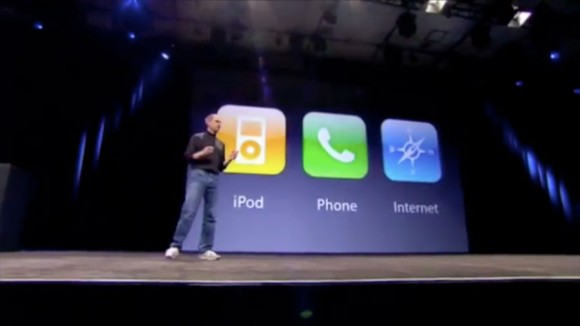 Video: Steve Jobs 2007 iPhone Introduction Auto-Tune
This fun video has a few rough edges (of fairly minor transitions, some pauses are a bit long). But it is great to see a reminder of how Apple and Steve Jobs transformed the computer industry with the Mac (1984), music industry with iPod (2001), and the phone industry with iPhone (2007) — an iPod, a phone, and an internet communicator! It even has a bit Star Trek touch too, which you can get with the official Star Trek Communicator on iPhone.
The video is by iTunedSteveJobs on youtube. Great job! Looking forward to seeing more. Thanks Roy for the tip.
Video: Steve Jobs Apple iPhone Introduction, 2007 MacWorld Keynote
Here's the longer, original 2007 Steve Jobs iPhone MacWorld Keynote introduction:

Related Posts