Apple Universal Bumper for Verizon & GSM iPhone 4 [Video]
Universal AT&T & Verizon iPhone 4 Bumper Case makes an early appearance at the Apple Store.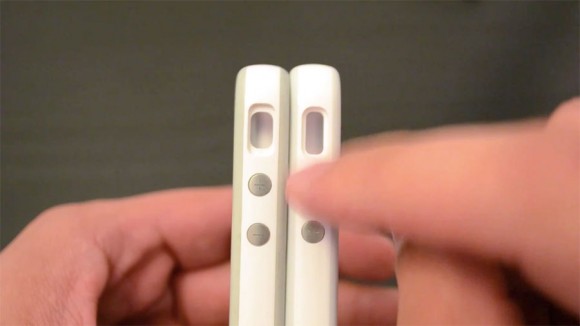 Video: New Verizon iPhone 4 Bumper Case
Looks like Apple's tight supply chain already used up the inventory of existing iPhone 4 bumper cases, and is now stocking new ones that work with yet to be released CDMA Verizon iPhone 4 and existing GSM iPhone 4. The Verizon iPhone 4 vibrating switch placement is slightly higher on the phone than the original, this video shows the new Bumper Case can work with both versions.
Video highlights:
1. Slightly different paper backing helps tell them apart in the store.
2. Vibrate switch cutout different. New bumper hole
3. Volume buttons placement is identical
Macrumors notes that Apple has added new "B" model numbers to the online store to replace the original "A" iPhone 4 Bumper models.
These new universal iPhone 4 bumper cases are good news for consumers, because they will work with all models of iPhone 4. Hopefully other manufacturers will follow suit, so they don't make incompatible cases.
via macrumors.

Related Posts