WSJ Walt Mossberg: iPad Best Product of 2010
Wall Street Journal's Technology columnist Walt Mossberg named iPad as the "clear winner" of best product of 2010.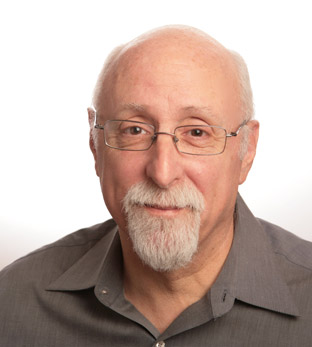 2010 Best and Worst Gadgets, Wall Street Journal


(iOS friendly version at: Mossberg's Best and Worst Products of 2010)

Three best products of 2010 are:
iPhone 4 tied with Samsung Galaxy S
Three worst products of 2010 are:
Google TV
TiVo Premiere.
WSJ: iPad Best Gadget of 2010
Walt Mossberg from WSJ has great things to say about Apple's magical multitouch tablet. One iOS feature that none of the competitors can catch up is the huge selections of iPad capable apps for productivity, media, etc. There are over 300,000 iPhone apps and 40,000 apps just for the iPad available within months of the Apple tablet launch.
iPad "is a success and everyone is rushing" (to make a fake iPad). Google has not reached (um, copied) their Android operating system to have a tablet optimized OS. Obviously Google's Dilbert committee is a bit slow.
4G network is second on Mossberg's list due to the technology's potentials, even though carriers such as Verizon still has ZERO phones that with "4g" support at this time.
Apple iPhone 4 and Samsung Galaxy S are tied for third place. A bit puzzling, considering that Walt mentioned earlier that Samsung Android phone is nowhere close to iPhone in terms of usability. Macdailynews quotes Mossberg's review of the Samsung phone:
"I've been testing the first two Galaxy S phones, the T-Mobile Vibrant and the AT&T Captivate… neither has all the features of Apple's latest model, like a front-facing camera for video calls or an ultra–high resolution screen…"
"Samsung says the new phones can hold up to two gigabytes of third-party apps, the most I've seen on an Android phone, which, unlike the iPhone, places limits on total app storage."
"I also wasn't crazy about the home, search and other buttons on these phones, which are [...] not easily visible until you touch the panel and light the buttons up. That, in effect, means you have to touch twice to use them."
So, does that mean the Samsung phone is the least horrible fake iPhone?
Worst Tech Products of 2010: Dell, Google
Apparently some devices are worst than HTC / Google Phone Nexus One, Microsoft Windows Phone Kin, and bulky buttons Windows Phone 7.
Walt Mossberg's worst 2010 products are includes Dell Streak Android "tablet." Android does not work for a tablet and it's too big for a phone, so that's not a surprise. Another worst gadget is Google TV, with "confusing user interface and clumsy keyboard options," is "not ready for primetime." Apparently Mountain view's attempt to copy Apple TV didn't work out too well. TiVo Premiere is also among the year's worst gadgets, sharing Google TV's failings of cluttered interface.

Related Posts