World's Largest iPhone 4 Made of iPad, Promotes Lara Croft
Largest iPhone 4 in the world debuts in London.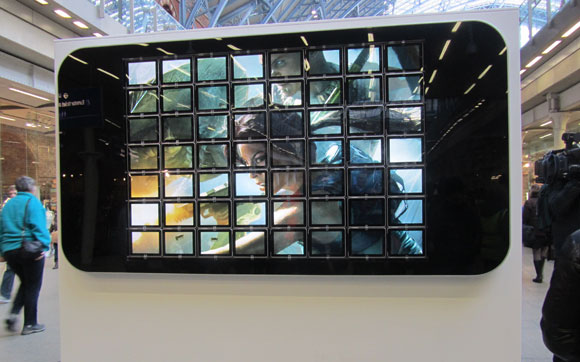 United Kingdom, home of the Guinness World Records Largest Poster (Michael Jackson 'Michael' album cover), Largest gathering of people dressed as Star Trek characters, Largest Robot Dance, and Largest Piggy Back Race (dressed as Noah's Ark animals), now has a new unofficial distinction: largest iPhone 4 in the world.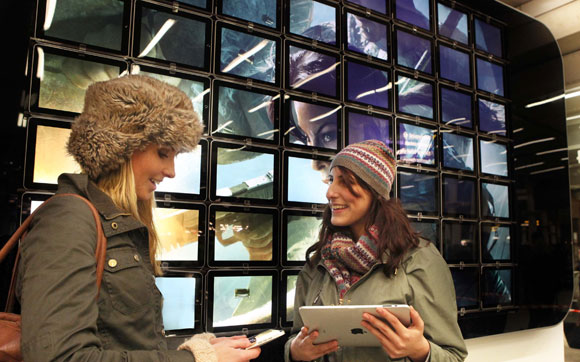 Today, at London's busy St. Pancras International Train Station, the large iPhone 4 debuts to celebrate the launch of Lara Croft Guardian of Light on the Apple App Store. It is made with 56 iPad, with iPad demos of the game available to some lucky folks.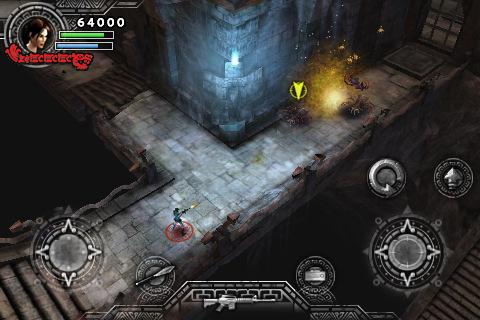 iPhone and iPod touch game Lara Croft and the Guardian of Light [itunes link] is available at $6.99.
Ironically, iPad download of Lara Croft HD [itunes link] is not available at this time. It was available briefly but currently pulled due to stability problems. However we expect the Lara Croft and the Guardian of Light HD download for iPad to return when SquareEnix update the app to fix the problem.
More photos at electricpig.
electricpig via 9to5mac

Related Posts