Trader Joe's Gets Apple Store Upgrade
The Apple Store / Mac daddy Macintosh upgrade comes to Trader Joe's.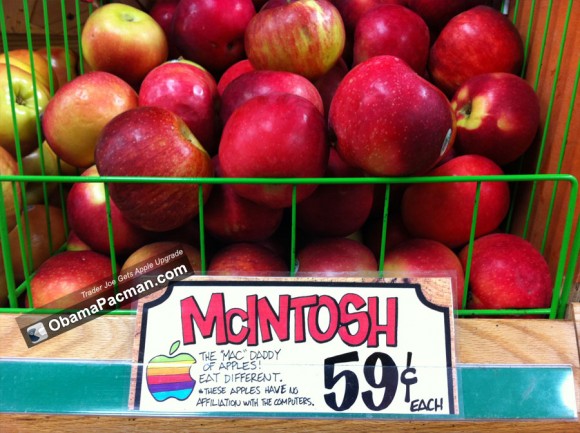 Like the geeky Star Wars Starbucks, artists love Apple:
Mcintosh: The "Mac" Daddy of Apples! Eat Different.
A creative at the specialty grocery store drew the artsy sign with the retro rainbow Apple logo. Neat! Not to be confused with a fake Apple Store. It's not Macintosh so it's definitely not affiliated with a certain fruit computer company.
Photos by ObamaPacman at Trader Joe's Dupont Circle, N.W. Washington DC (zip code 20037).

Related Posts