Steve Woz Portrait, iPad Painting
David Newman, an accomplished painter, has been using Apple computers since 1984. Recently he painted Apple co-founder Steve Wozniak on his iPad, here's the video of the portrait creation.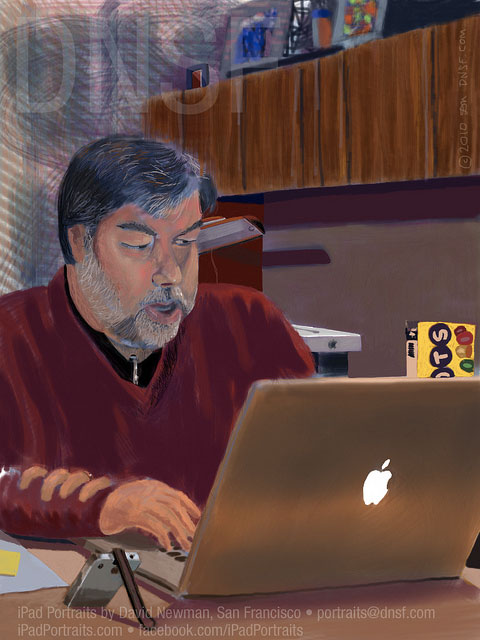 Time Lapse Video: Steve Wozniak Portrait iPad Painting
Woz is shown with his iPhone 4, using his Mac in the iPad painting (no iPod nano watch though). David Newman drew the portrait using iPad App Sketchbook Pro [itunes link]. The portrait is now Steve Wozniak's new Facebook profile photo:
"My new profile photo was painted on an iPad by David Newman. He wanted to do this as a gift (very nice) and sat with me for 3 hours creating it. Best photo or painting of me ever!" Woz described.
To create the time lapse video of the Steve Woz portrait, David Newman describes: "I saved the latest version of the portrait about every 3 minutes to the Sketchbook Pro image library. I then exported each image by hand as .PNGs to iMovie on my iMac."

Related Posts