Steve Jobs vs. Ballmer: Avatar Pandora Wars Spoof, Music Video
Wacky Mac vs. PC music video promo from Parallels, featuring iPad riding Navi Steve Jobs and parody of Eminem's "Not Afraid" [itunes link].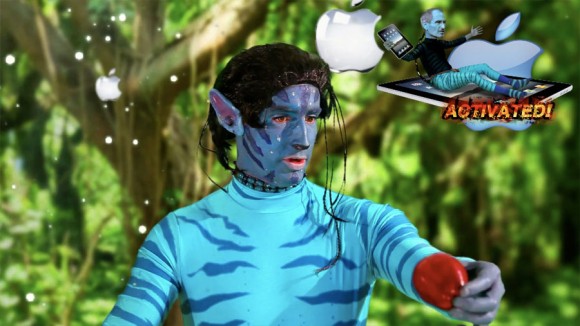 Video: Mac vs. PC, Avatar Pandora Wars
This week, Pantlessknights, makers of I'm on a Mac and TweetIt: iPad vs. iPhone Michael Jackson "Beat It" spoof, releases another parody video of epic proportions:
Best software commercial ever. In this Avatar spoof, Mac OS X is James Cameron Avatar's mythical Pandora, and Microsoft's Steve Ballmer is the evil empire that tries to destroy the paradise. Fortunately, Parallels offers a solution: "Mac and PC together? Experience unobtanium now!"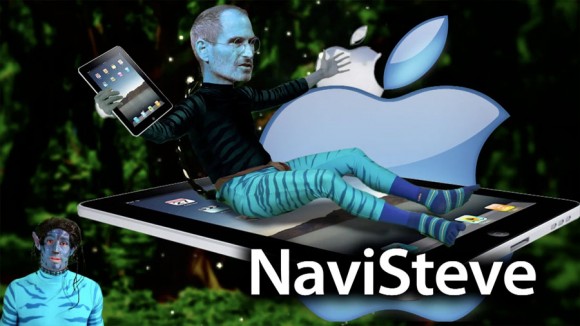 There's Navi Steve Jobs , Mac banshee riding Navi avatar, Apple Stores filled with iPod over fallingwater, Zoe Saldana Neytiri stand-in, Santa with MacBook Pro, and Eminem song parody. What else do you want in this wacky video? Wait, where's Avatar actress Michelle Rodriguez? =p
Some of the lyrics:
"Macintosh is, oh-so sexy.

I'll just peek through this Window, to explore

I feel like Jake I'm, on Pandora

Just let you know that I'm not afraid

To holla Mac with Parallels is the best of both worlds"
Like it? Hate it? Parallels is a virtualization software in which you can run windows programs side by side with Mac OS X. You can get Parallels for Mac in box form here: [amazon link
].
via 9to5mac

Related Posts