Sears iWork "PC Tool Kit" $39.99 Sale
iWork, the Apple Office Suite goes on sale for $39.99 at Sears as PC tool kit?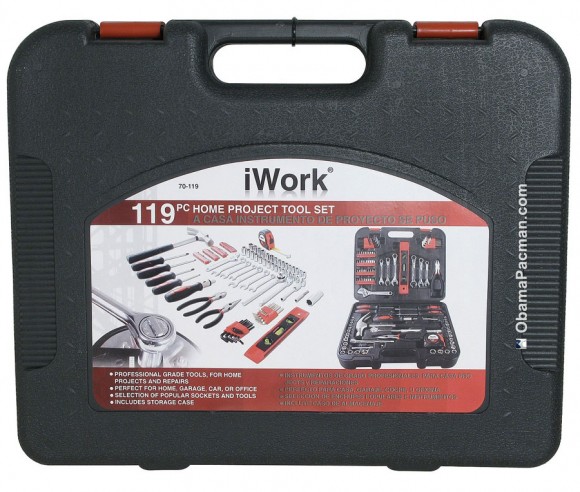 iWork PC Tool Kit
Is Sears hiding an Apple Store Genius Bar inspired computer business in their hand tools section? Can you "Create, present, and publish with style" with this box? Not quite, as the sears iWork PC home project tool set seems to be hardware tools with a familiar name and logo:

Macenstein observed: "Oddly, they even out-Appled Apple with their logo by adding the 'Apple reflection' which for some reason Apple didn't even use on their version of iWork. Adding insult to injury, they are marketing it as a 'PC Toolkit'."
Sears also sells the genuine Apple iWork: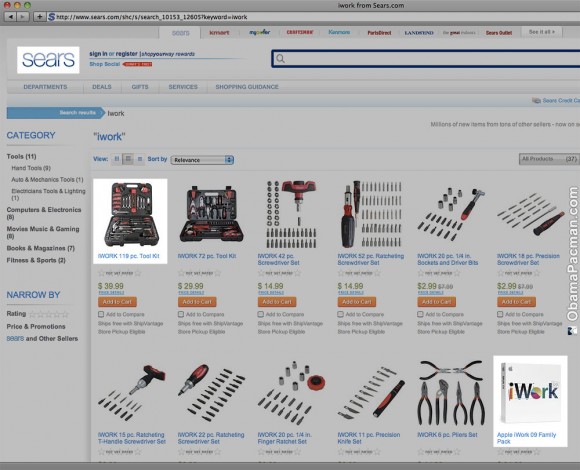 No words on whether they hired fake Steve Jobs to introduce this product. Is it an Engrish moment or a designer's witty joke? Do you think the Sears iWork works on an iHouse?
Now the ultimate question: can a hammer improve a PC?
sears via macenstein

Related Posts