PlayBoy TRON Photos, Shoot with Mac [NSFW]
Can a Disney movie inspired photo shoot make you blush? What if it is shot on a Mac, featuring Vargas style body-paint girls?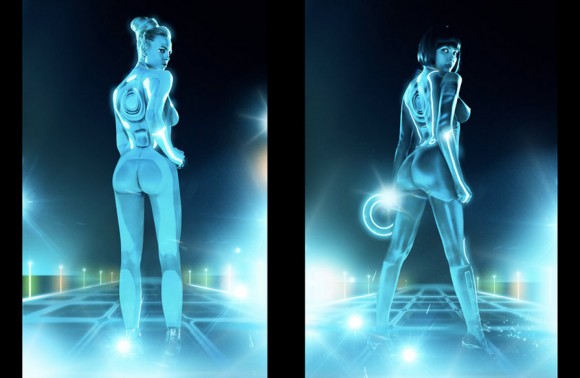 Video: Hot TRON Legacy Spoof Photos, Shoot on Mac
Behind the scene video on the hot Tron-2-inspired, neon-lit body painting photo shoot:
(iOS video on the magazine site.)
Um, featuring Irina Voronina, Sasckya Porto, cool bike,… and MacBook Pro. We can recognize Apple's signature giant multitouch trackpad anywhere, in this case looks like the photographer's Mac. The Apple aluminum keyboard reflects a futuristic glow from the PlayBoy shoot: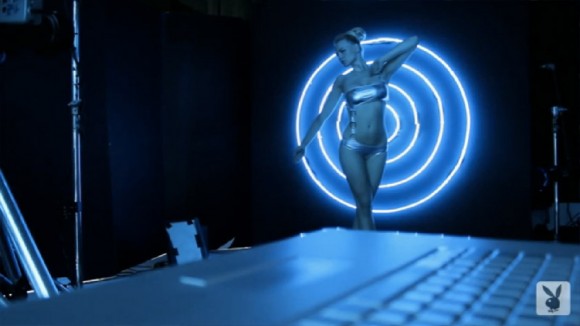 Is Hugh Hefner, king of the risqué magazine, running a cross-promotion with Disney?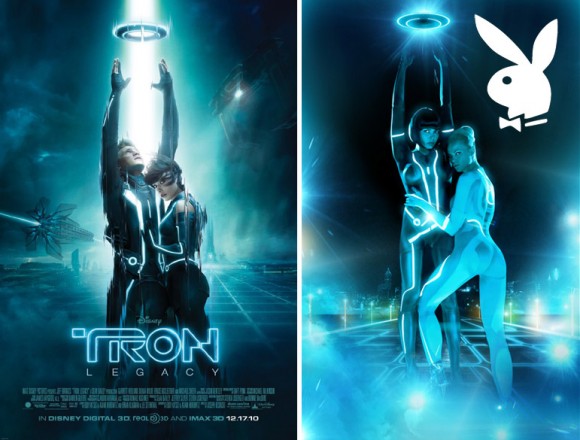 Doesn't look the hot photo shoot is officially approved, as the magazine mentions the photos are "Tron-inspired" and a "homage" to the movie. The Motorcycle rode by the playmates is not from the Hollywood Tron Legacy set either. Rather, it is a limited edition street-legal light cycle, built by Parker Brothers Choppers, which sells for $55,000.
Best quote about the hot photos? As described by Stem_Sell in giz comments: "Given the mono-chromatic scheme, that retro-techno vibe and the lascivious overtones, I'm guessin' this pictorial was commissioned by Hue Hefnerd…"
Tron Legacy movie US release date is scheduled for December 17, 2010. Here's the official trailer:
So, do you like these neon blue girls or the blue Navi from Avatar better?
[More photos on playboy "Game on"]

Related Posts