Official 8″ Angry Birds Plush Toys For Sale!
Angry Birds plush toys, inspired by the popular Rovio iOS game, will be available in limited quantities in December and January!

Buy Official 8-Inch Angry Birds Plush Toys!
We've seen Angry Birds in real life, Angry Birds food art, amazing Angry Birds cake, and Angry Birds Peace Summit. Now you can own large Angry Birds Plush Toys! They are almost iPad height, at 8″ (about 20 CM) tall and available for $14.99 each. Four of the birds are shipping in December. The yellow bird and the piggies are only available for pre-order, expected to ship in January 2011.
Shipping in December:
Black Bomb Angry Bird
Blue Angry Bird
Red Angry Bird
White Angry Bird
Shipping in January:
Yellow Angry Bird
Green Pig
King Pig
Moustache Pig
Helmet Pig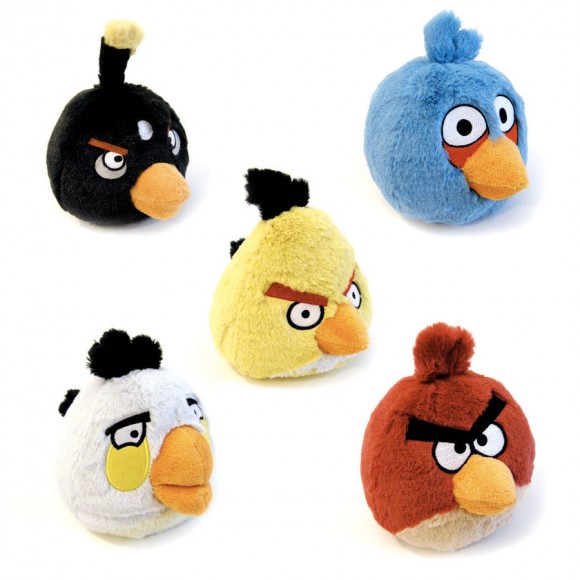 Get them at the official Rovio approved angrybirds shop
Download the full game here:
Original Angry Birds for iPhone $0.99, iPad $4.99
Angry Birds Halloween for iPhone $0.99, for iPad $1.99

Related Posts