Awesomeness: Obama Pacman Sticker, Shot Pixar Style!
Amazing Pixar Luxo Jr. inspired photos of our Obama Pacman stickers for Mac!
Pixar Luxo Jr. Inspects Obama Pacman Mac Sticker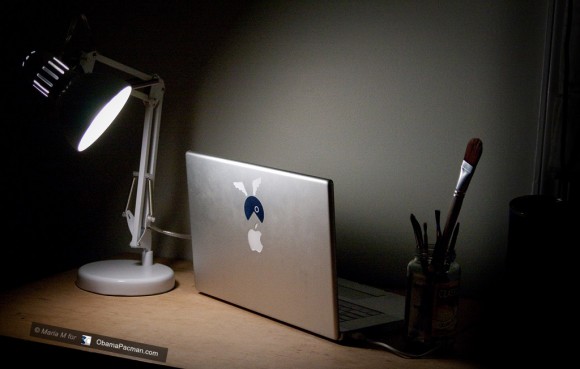 Best Obama Pacman sticker photos we've ever seen!
Graphic designer Maria Matveeva has great taste. She likes Apple, her Mac, and Steve Jobs' other company: Pixar. So she combined them to create thse artsy, Pixar Luxo Jr. inspired photos of her customized Obama Pacman sticker!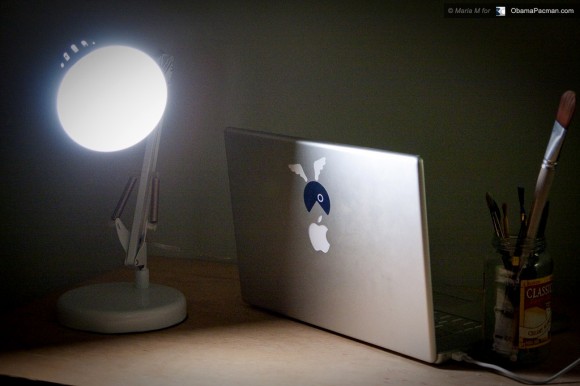 Here's the classic short Pixar film Luxo Jr. [itunes link] for comparison: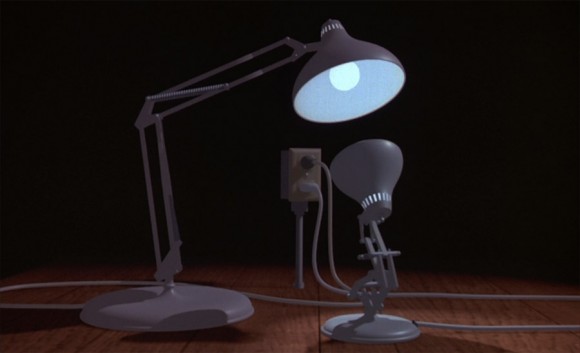 Maria describes that the Pac-man wings are made with the white portion of the Obama Pacman sticker, cut with scissors. Do you think F1 Champion Sebastian Vettel / Red Bull Racing will get some for their car?
Beautiful, don't you think?
Like it? Get your own Obama Pacman Stickers in our shop. (Wings are DIY).

Related Posts