Ninja Steve, Smartphone Wars iPhone Game
We know that Steve Jobs could be a secret ninja, so the "Ninja Steve" game teaser video builds on that urban myth.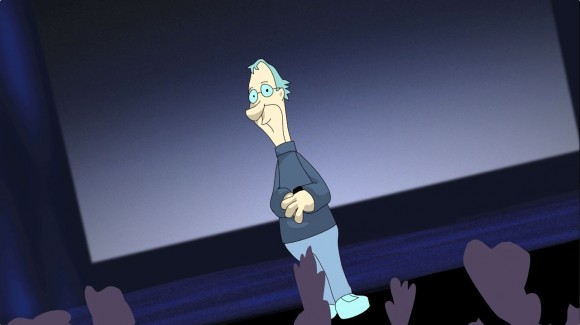 Teaser Video: Ninja Steve iPhone Game
Could this be the next big thing from Apple App Store?
Few months ago, rumors are that Apple CEO is a secret ninja. It results in Steve Jobs secret ninja parody video and spoof product iPod Ninja. Looks like the Ninja Steve meme might be coming to an iPhone, iPod touch, and iPad, as an App Store game this Christmas.
"The game features an amazing character named Steve who's CEO of a hit company, but who is secretly a Ninja as well." Woltzmedia, creator of Ninja Steve, describes. Alas, despite the similarity in name, the iOS game is a spoof: "Our character share the name with Steve Jobs, but is a fictional character, he and his fictional company has no relation to Steve Jobs or Apple."
Steve Jobs vs. Killer Robots
SmartBots cannot stop Steves company's momentum, thus they goes after heart of Apple at a Press Event at the HQ. But thankfully, Steve's a ninja.
Ninja Steve fights drones of SmartBots that tries to take a bite of the popular CEO. There is Buzzer (Android drones), Seven (Windows Phone 7 drones), Berry (RIM BlackBerry drones), and Symbo (Nokia Symbian OS drones). We think the game should have just call them Fandroid, WiMP, CrackBerry, and senile bots.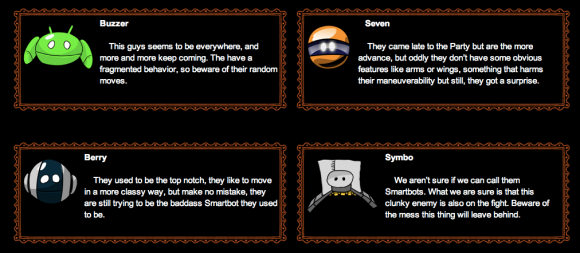 Can the Apple CEO handle the challenge? Maybe if he's ninja fast. Well, Steve Jobs survived the decade of iPod knockoffs, etc., we suspect he might make out ok.
Music by Jonathan Mann, well known for Song a Day and the iPhone Antenna Song.
woltzmedia via tuaw

Related Posts