iPod Nano Watch Hacked: Movies, Games, Apps Coming Soon?
Developer James Whelton figured out how to hack the iPod nano (iWatch version) to modify its springboard. Potential DIY nano mods and jailbreak coming soon. Demo video.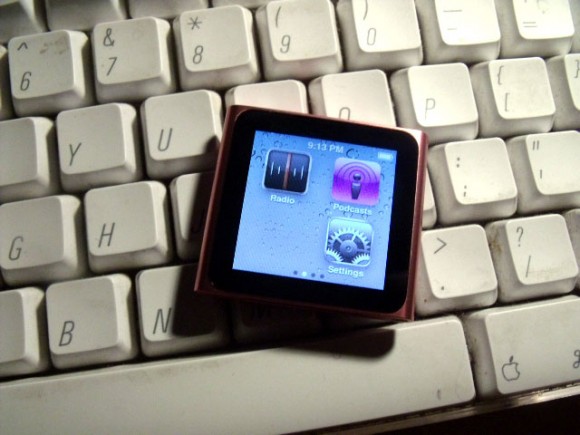 (Hacked iPod nano 6G, not photoshopped)
Video: iPod Nano Watch 6G Hacked
The video shows James from nanohack.me is able to hack the iPod nano springboard, to remove an app and create a blank space. NOTE, he is NOT able to "install unofficially supported apps" yet, as some sites claimed.
"I do not have root access over the device. I did not 'install' an app. I figured out how to remove them." Whelton wrote, but it's an important step to achieving 6th gen iPod nano jailbreak.
Next step, enable "Movies, TV Shows, Apps, Games, vCards, Calendar events and so on" once he figures out the plist references. Tutorial coming soon, opening up possibility of hacking and modding the iPod nano watch.
nanohack.me via 9to5mac

Related Posts