iPhone Games Review: Zero Punctuation [NSFW]
Game critic Zero Punctuation reviews iPhone games, "a sphere of gaming, where interesting things are happening," and why iOS is not a casual gaming platform.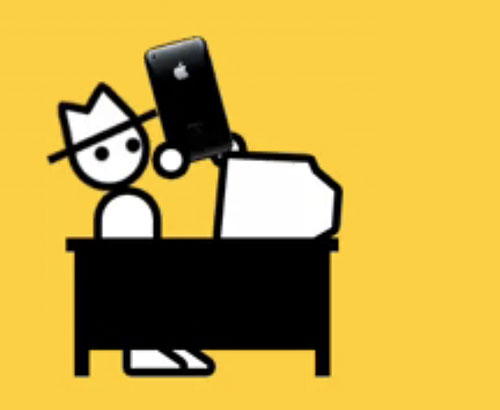 NSFW Video: iPhone Games Review, Zero Punctuation
Disillusioned by many committee-by-design console games, game critic Yahtzee of Zero Punctuation dedicates a review of Apple iOS games. He's been play more iPhone games than console games lately, mainly waiting for mainstream console games to load.
NSFW (not safe for work) due to "colorful" language. Typical words include arse, wanker, stroke, etc.
So, how are the quality of top games on Apple iOS? The seasoned reviewer of xBox, Wii, Playstation, and PC games describes:
"It amazes me how much variety there is in iPhone game's top 25." Zero Punctuation is amazed that the App Store is not full of knockoffs of popular titles. "It seems to be the only market driven by actual gameplay innovation, where the next best seller is almost impossible to predict. That's why I loath to dismiss it as a casual gaming platform."
Zero Punctuation quickly reviews three top iPhone games, and why they are fun:
Angry Birds [itunes link] its challenges to get 3 stars perfect score
Cut the Rope [itunes link] and an improvement idea: a mode to swap the candy for a concrete block
Fruit Ninja [itunes link] with its zen-like experience created by Halfbrick Studios (developer based in Zero Punctuation's current hometown of Brisbane, Australia).
Wait , don't have an iPhone? Yahtzee wonders "please let us know how you find a way to breath on Mars."
via escapistmagazine

Related Posts