iPhone 4 Within an iPhone… Birthday Cake
Carlos thinks it's great to get an iPhone 4 shaped birthday cake. He was even happier with the cake stuffing surprise.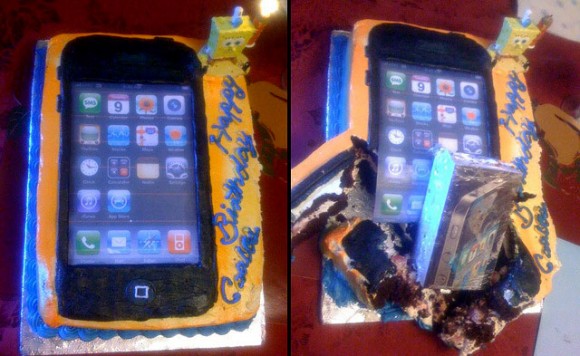 Just like a dream within a dream, the iPhone birthday cake has iPhone 4 stuffing (protected with plastic wrap). Looks like a great birthday.
Its not as beautiful as the Angry Birds birthday cake, but we'll take one. The iPhone 4 cake features SpongeBob SquarePants for unknown reasons.
via gizmodo

Related Posts