iPad Makes US Congress, House of Representatives Debut
This week, C-Span shows Apple's iPad tablet on the speaker's podium in the House of Representatives.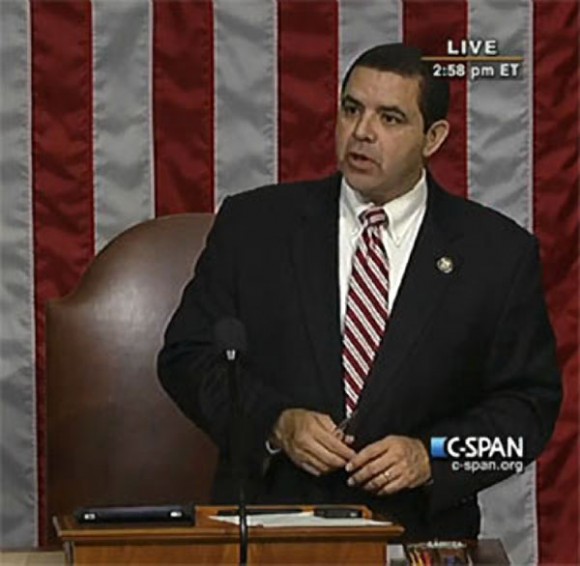 The iPad belongs to U.S Representative Henry Cuellar, a Democratic congressman from Texas, who is an admitted tech-geek.
In an interview with POLITICO, the congressman describes that he uses the iPad to keep up with the news and emails from the morning to the evening.
He's not alone in being an iPad fan in Washington DC. Earlier this year, NSA Director reported "iPad is Wonderful" at Congressional hearing. Now Cuellar describes some of his fellow congressman also use the Apple tablet: "I've seen a couple of other members that have their iPads."
So, what iPad Apps are suitable for a congressman? Representatives Henry Cuellar uses Congress in Your Pocket [itunes link]. He also uses an unnamed teleprompter app on his iPad. However, unlike fellow iPad user UK Prime Minister David Cameron, Henry Cuellar doesn't have Angry Birds on his iPad.

Related Posts