Infinity Blade Releases Free New Content
The free update to the hit iPad & iPhone game Infinity Blade: "Content Pack #1″ download is released! Details.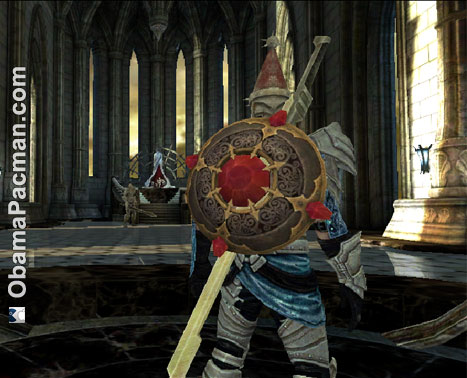 Infinity Blade, the popular sword fighting game from Epic Games and Chair Entertainment just released its first new free content pack.
Infinity Blade's update pack 1 includes: 5 new Swords, 5 new Shields, 5 new Helmets, and 1 new set of Armor. The maximum character level is raised from 40 to 45. And there's a new tough enemy "Marrow Fiend." You can also listen to your own music. You can now purchase optional in-game gold, which costs from $0.99 to seriously n00b-tastic amount of $49.99 real dollars.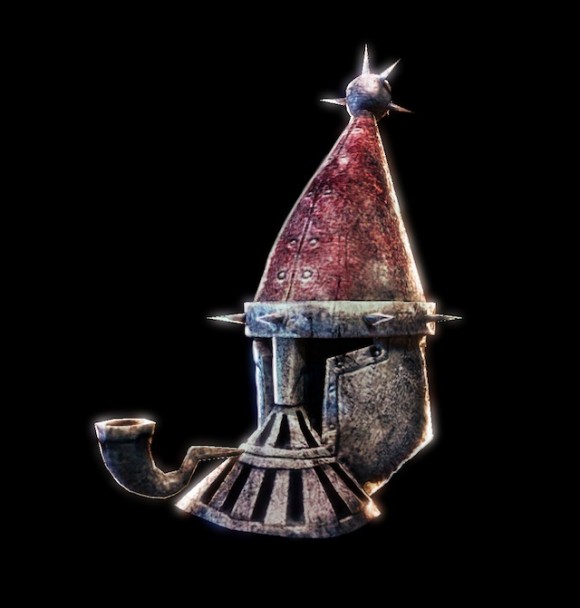 The update even includes a Christmas styled "Holiday Helm," (via kotaku), which looks inspired by the Futurama evil robot Santa Claus: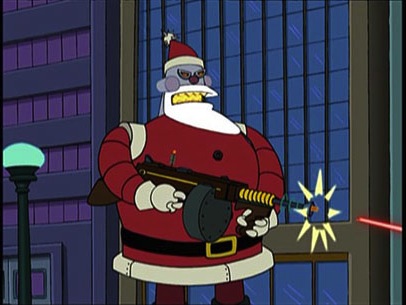 Fix Infinity Blade Game Crashes
The game crashed the first time we launched the game on the iPad, but after rebooting the iPad (um 15 seconds?) and waiting a bit longer after the cutscene to proceed, the game plays fine and did not crash.
If you don't have it yet, download Infinity Blade [itunes link] universal app for iPad, iPhone, and iPod touch now. Free Content Pack #2 is coming soon too.

Related Posts