Infinity Blade Download + Gameplay Video
Download Infinity Blade now! If you are in the right time zone. Also, mini-review and game play video.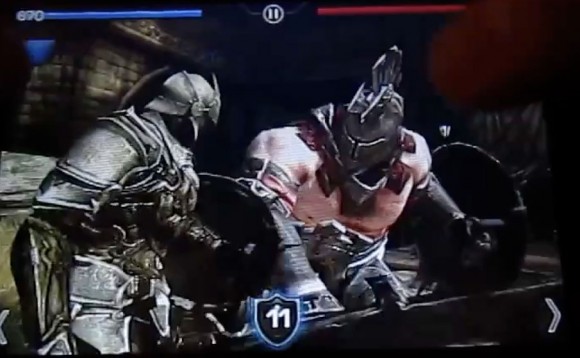 Infinity Blade Download Released
Tuaw reports it is December 9 in part of the world, so Apple is bringing Infinity Blade download links online, starting in New Zealand at price of $8.29 New Zealand dollar. As OP reported earlier in our November Infinity Blade release date + price article, the price translates to $5.99 in US dollars for this universal game.
Video: Infinity Blade Game Play iPhone iPod touch
OP note: the game is more fun than it appears in the video.
Infinity Blade is a new RPG game developed exclusively for iPhone, iPod Touch, and iPad made by Epic Games and ChAIR Entertainment. It has Game Center support. It is compatible with iPhone 3GS, iPhone 4, iPod touch (3rd generation), iPod touch (4th generation) and iPad. Requires iOS 3.2 or later. It's an universal app, so no extra charge for the iPad HD version of Infinity Blade.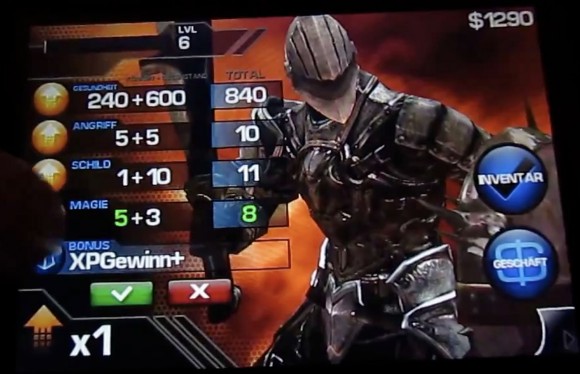 The "RPG" game is no Gears of War or Diablo 3 though. As the Infinity Blade mini-review explains:
Infinity Blade Review: RPG on Rails
First mini-review of Infinity Blade for iPhone, iPod touch, and iPad:
Great looking game, impressive graphics on a mobile device
Infinity Blade is RPG on rails, like Rage HD, you can't get lost
The combat system is all about technique and not button mashing
Many scripted Unreal Engine 3 for iOS rendered cinematics
Not very long, maybe 30 minutes
The RPG element makes it so you need to replay it several times to finally finish it, because your skill level is low at the beginning, but your enemies increase in skills too
Update: check out the December">Infinity Blade review for the game mechanics and better screen shot, from an iPad.
Epic Games promised that new areas, new enemies, new weapons, and multiplayer are coming soon.
Download Infinity Blade IPA for iPhone, iPod, iPad
You can download Infinity Blade here:
Not available in these countries yet as of this posting, but will be available soon after December 9, 2010 midnight local time:
Infinity Blade Game Play Gallery

Related Posts