Free Download: Cut the Rope Holiday Gift
Chillingo releases a free Cut the Rope holiday version for iPhone, iPod touch, and iPad fans!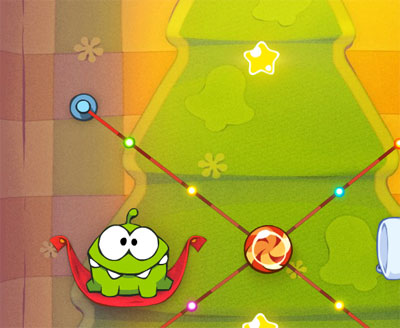 The game for iOS so intuitive that its name is the instruction manual, brings you a free download of Cut the Rope: Holiday Gift [itunes link] universal app for iPhone, iPod touch, and iPad. Grab it now!
There is 25 levels of rope cutting, cutest cartoon monster Om Nom candy feeding fun. There's at least one more adorable holiday themed animation for Om Nom. It even has portal inspired teleporting stocking. Thanks Chillingo!
If you love the game, you can get the full version here, definitely worth it for this fun physics puzzle:
Download Cut the Rope for iPhone & iPod touch: [itunes link] $0.99
Download Cut the Rope HD for iPad: [itunes link] $1.99
via tuaw

Related Posts