Formula 1 World Champion Sebastian Vettel: iPhone 4 Fan
Record breaker and current F1 racing world champion, Sebastian Vettel, uses iPhone 4.
F1 Champion Sebastian Vettel Uses iPhone 4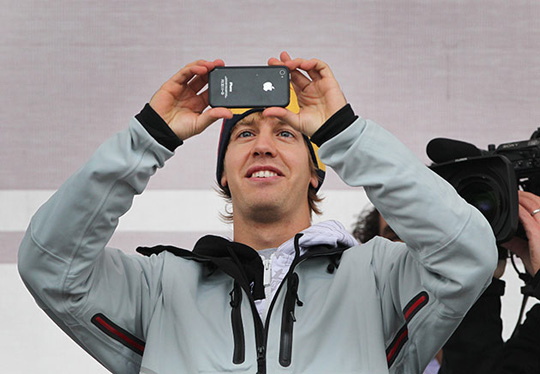 Here's the new F1 World Champion Sebastian Vettel using iPhone 4, to photograph the huge crowd in Heppenheim Germany welcoming him home, on November 22, 2010.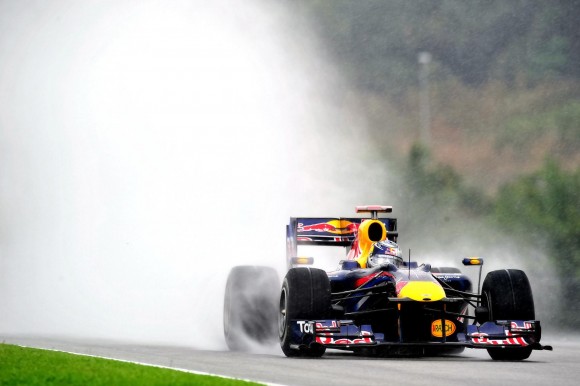 Vettel is currently a driver for Red Bull Racing. OP found this photo from their web site, showing point of view from Sebastian Vettel and his iPhone 4.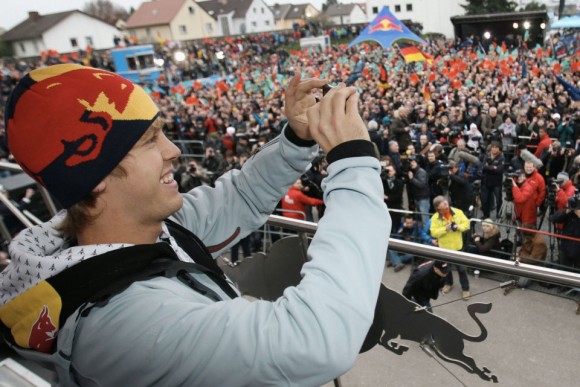 Youngest Driver to Win Formula 1
Sebastian Vettel, at 23, just became the youngest driver ever to win the Formula 1 championship. On November 14, 2010 Vettel won the 2010 F1 Season by winning the pole position and first place finish at the Abu Dhabi Grand Prix.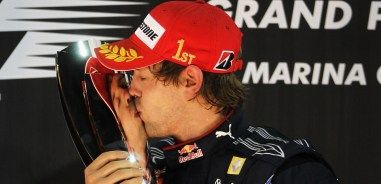 Vettel has set many records. At the 2007 Japanese Grand Prix, he became the youngest driver to lead a race. At the 2008 Italian Grand Prix, Sebastian Vettel became the youngest Formula One driver to win the pole position (fastest during qualifying). He then won that race to become the youngest Formula 1 race winner.
Does Vettel have an impressive record? Those iPhone users are so ahead of the time. ;) In contrast, these are the Microsoft cars, ushering microsheep to the so-so.
First photo via macenstein
Most photos via Red Bull Racing

Related Posts