iPad iAd Tron Legacy Video + Gallery
The first ever iPad specific Apple iAd debuts this week for upcoming Tron Legacy movie. Here's a video and our gallery of the iPad iAd in action.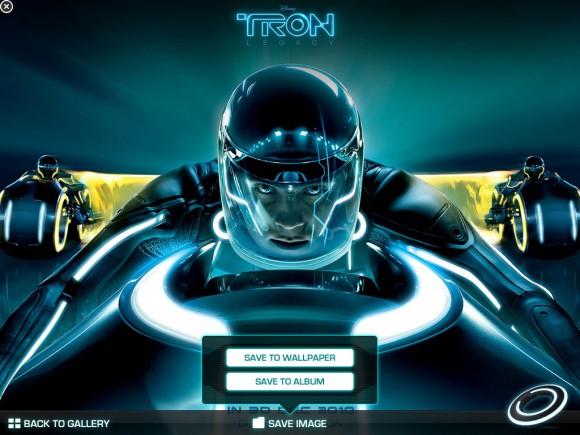 Video, First iPad iAd: Tron Legacy
Apple iAd
iAd is an Apple's high end alternative to simple Google banner ads. The quality of the Apple designed ad is more like a free mini-App. iAd is not forced upon the consumers; there is no forced ad interruptions or annoying pop-ups. The user can decide to click on iAd to open it full screen, check out content within the iAd, or exit at any time.
Apple iAd for iPhone and iPod touch has been available for awhile, with rave feedback from ad agencies, as quoted by 9to5mac:
"I think as a media format it has the potential to surpass anything that has come before," said Carrie Frolich, digital director at WPP unit MEC Global, which bought iAd inventory for Citi, AT&T, Chanel and Campbell Soup. "It delivers all the emotive qualities of television or video advertising with the interactivity of a website, plus the functionality of location and all the bells and whistles of Apple devices like the accelerometer."
iPad Tron Legacy iAd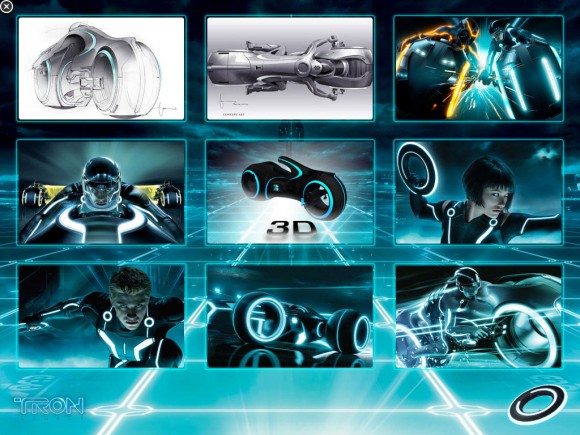 So, does the new iAd offers a glimpse of the iPad future? The Tron iAd brings you:
10 minutes of high quality videos. These beautiful trailers have very fast start, with no stutter.
Free wallpaper of movie posters and concept art. The wallpaper are optimized for both orientations on the iPad, so you'll get an expertly cropped high resolution image whether you hold the iPad vertically or horizontally.
Theater location and playing time near you (can use your location to find theater with your permission)
Short description of the main Tron Legacy characters.
Music preview of the Daft Punk soundtrack and links to buy the songs, with music trailer that's AirPlay compatible. (Trailers don't have AirPlay though).
You can even email friends within the Tron Legacy iPad iAd. Your friends get a movie-poster graphic with a link to watch trailer on Apple web site.
Currently, you can check out the Tron Legacy ad with the free TV Guide App [itunes link] for iPad.
Gallery: Tron Legacy Apple iPad iAd, Wallpapers + Screenshots
You can download the Tron Legacy wallpapers and concept art from the iPad iAd, as the first 8 images of the gallery. Go to each page, and click on image for the large version. Other images are screenshots within the first Apple iAd for iPad.

Related Posts