Fake Steve Jobs Promotes Counterfeit MacBook Air
Fake Steve Jobs is up to no good, introducing a new MacBook Air that's not quite like Apple's.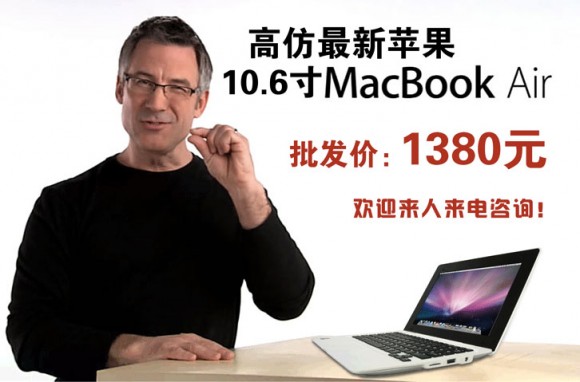 Obviously a China Shenzhen counterfeit shop has developed advanced cloning technology, which enabled them to clone Steve Jobs and the MacBook Air.
A Chinese version of Fake Steve Jobs (no, not professional Apple hater Dan Lyon), introduces the new MacBook Air knockoff. There is no 11-inch or 13-inch version, the fake MacBook Air basically a netbook with a 10-inch (1024 x 600) PC low-resolution display.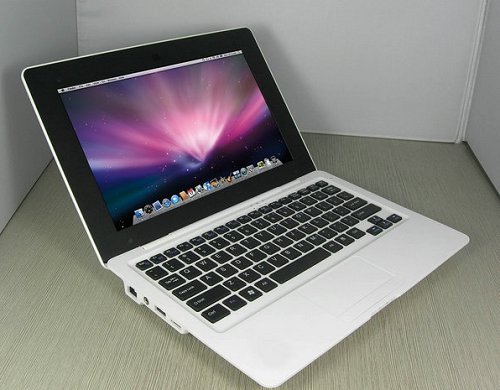 The MacBook Air wannabe netbook has no FaceTime, no 30 days of standby battery life, no fast SSD, no vibrant high-resolution LED-backlit display, and no Multi-Touch trackpad. It only comes only 1 GB of RAM (not 2GB) and snail-speed Intel Atom 1.66 GHz N450 processor (not Core 2 Duo).
Display of the fake MacBook Air is photoshopped with Mac OS X, but the counterfeiter fails to consider how it would look with the low resolution of 1024 x 600. In contrast, even Apple's 11-inch MacBook Air has 170% pixel count of the Chinese knockoff. (But the real thing is thinner, lighter, and better in every way that matters).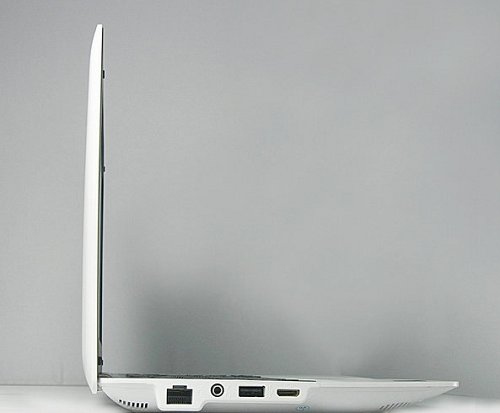 Counterfeit products, from fake iPhone 4 to Android Samsung tab (fake iPad) don't work very well. This fake MacBook Air too, shall go straight to the rubbish bin.
Bonus: Chinese Fake Starbucks Store
At least they didn't any spelling mistakes similar to these folks (there are 3 things wrong here):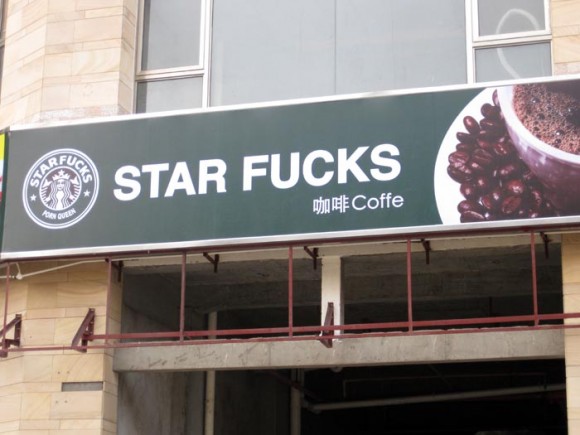 Starbucks copied? This very real sign showed up briefly in Liuzhou China, is said to be an example placeholder fake store to drum up rental interests. I wonder how they would spell a fake Apple Store?
What's next, fake Steve Jobs Apple Keynote? Oh, too late.
via micgadget

Related Posts