Download Ocarina iPhone App for Free
Limited time only, Smule gives the gift of music: download Ocarina for iPhone for free!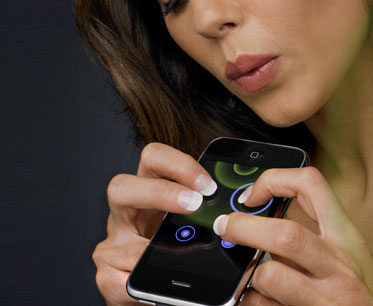 Video: Harry Potter Theme Song, iPhone Ocarina
Want to "Blow away your friends and family" with a virtual iPhone ocarina? There's an App for that!
Ever want to play the theme song from Harry Potter, Super mario, Final Fantasy, Zelda, Godfather, Jurassic Park, or Star Trek? Now you can with the flute-like iPhone Ocarina [itunes link]. You can even learn to play Poker Face from Lady Gaga.
The Smule Ocarina musical app for iPhone has gotten rave reviews, including:
"If everyone had the Ocarina app there would be no more wars" – David Pogue
"One of the most original entertainment programs to emerge from the App Store" – Wall Street Journal
For a limited time, Smule also offers Holiday Songbook for Ocarina as a free download on their web site. So grab this fun musical app from the maker of I'm T-Pain.
[itunes link] via smule

Related Posts