Camera+ iPhone App Makes Xmas App Store Return, On Sale $0.99
One of the most popular camera apps for iPhone returns to App Store, just in time for Xmas.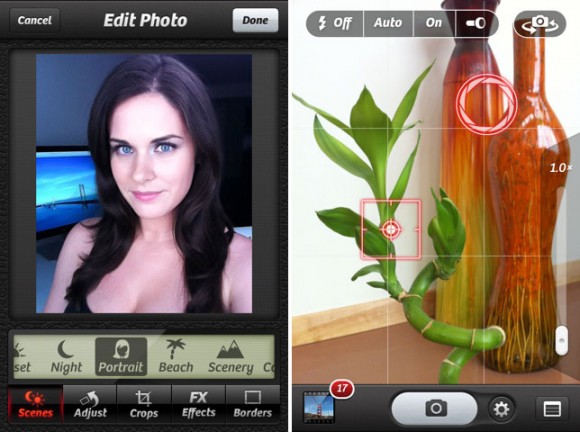 Earlier this year, tap tap tap's popular Camera+ got itself banned from the App Store by knowing violating Apple's rule of undocumented features. They included an undocumented feature which uses the iPhone volume key as shutter, and wrote about it. (We think the feature a bit silly, considering that using the touchscreen allows more stable picture taking).
Anyway, Camera+ returned with version 2.0 with 53 new features, but of course with the volume key shutter removed.
The new Camera+ iPhone and iPod touch app has multiple shooting modes, from Normal, Stabilizer, 5 second Timer, and Burst mode. For the iPhone photographers who want more control, Camera+ also allows setting of exposure separately from focus. It also has a fill light mode which uses the iPhone 4 LED flash as a continuous fill light. There is also cropping and better digital zoom.
Camera+ [itunes link] is currently on sale for $0.99 (down from $1.99). The optional FX Effects, is available as $0.99 in App purchase.

Related Posts