Apple Test Pilots EasyPay iPod Touch POS
Apple could be opening the door for enterprise retail licensing of the iPod touch based EasyPay Point of sale (POS) system.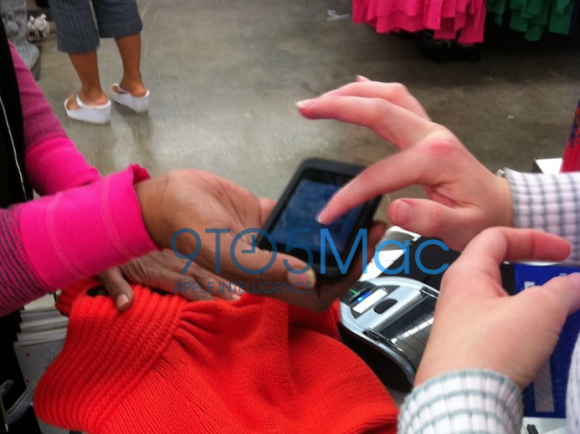 In the old days, Apple Stores had to use the bulky and slow Windows based point of sales system, but Apple introduced its own iPod touch based EasyPay app and POS in the Fall of 2009. Originally, the Apple EasyPay app for iPod touch POS systems is only available internally for Apple Stores. Now, Apple has begun test piloting the iPod touch retail POS at Gap Inc's Old Navy subsidiary.
Why? Apple and Gap Inc are both Bay area companies with some strong ties at the top. Gap's former CEO Millard Drexler has been a member of Apple's Board since 1999. Steve Jobs sits on Gap's board from 1999 to 2002.
The Apple point of sale system does not need a stylus, instead, customers can sign with their finger.
The iPod touch fits in the Linea-Pro case, a portable barcode scanner with magnetic stripe reader. The Linea-Pro case is made for 10,000+ scans and swipes on full charge (enough to process a transaction every 3 seconds, continuously through an 8 hour day).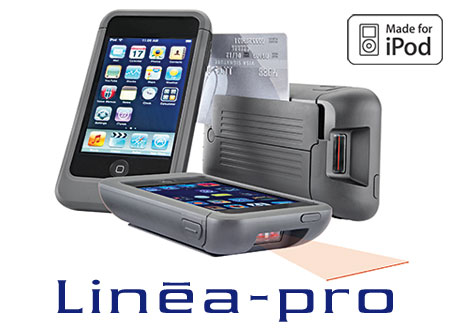 Third party systems and software are available to iPod touch and iPhone users, including the Square virtual terminal. But Apple's own EasyPay POS app is designed for fortune 500 enterprise in mind. Plus, the iPod touch based system is already proven in real life, handling billions of dollars of transactions at Apple retail stores every year.
via 9to5mac

Related Posts