Apple Releases 6 Free iOS + Mac e-books for Developers in iBooks Store
Apple released new free e-books on the iBookstore for iPhone, iPad, and iPod touch, that explains iOS and Mac programming / development including Object-C, Cocoa, and iOS Human Interface Guidelines.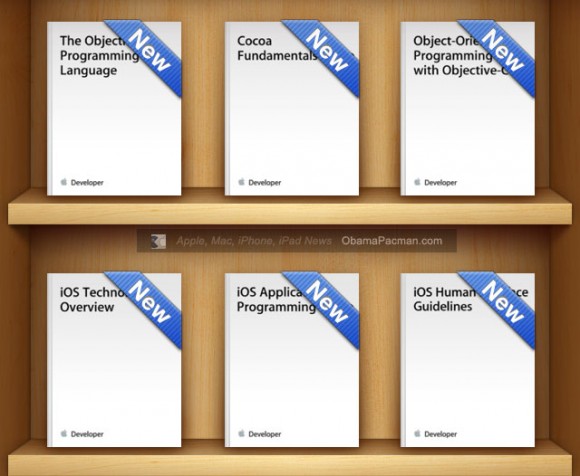 The titles are new to iBookstores, but they are available on the Apple Developer web site. However, most PDFs do not work well on mobile devices, due to text size cannot be easily adjusted to fit the device screens. These Apple iBooks free e-books solved that for the mobile developers. Note, these Apple iBookstore ebooks are not programming 101 courses.
The 6 free Apple e-books are:
Apple describes that these e-Books displays best on iBooks 1.2.
Note: There are some reports of "iOS Human Interface Guidelines" download not available in some countries such as the Canada iBooks store at this time.
via cultofmac

Related Posts