Angry Birds Cake Pops on a Stick!
It's a cake, it's a pop, it's sweet chocolate covered Angry Birds on a stick!
Angry Birds Cake Pops
Angry Birds, the game all about hurling birds into pigs with a slingshot, popularized by the Apple App Store, has hatched more fun pieces of edible art.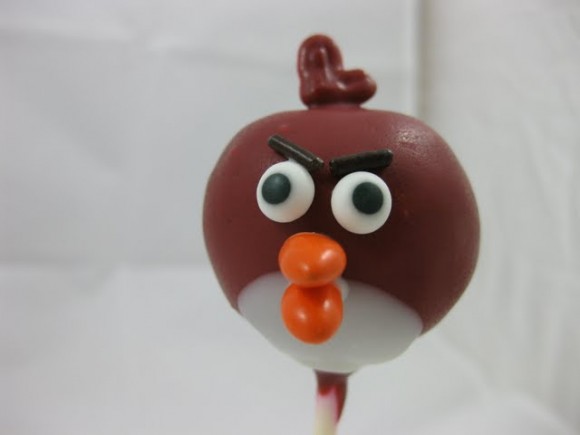 Jane, a baker serving Los Angeles and Orange County, CA, made these Angry Birds cake pops. They are hand rolled cake balls on a stick, with what looks like chocolate covered sunflower seeds beaks, icing eyes, sprinkles, chocolate glue, and other sweet details.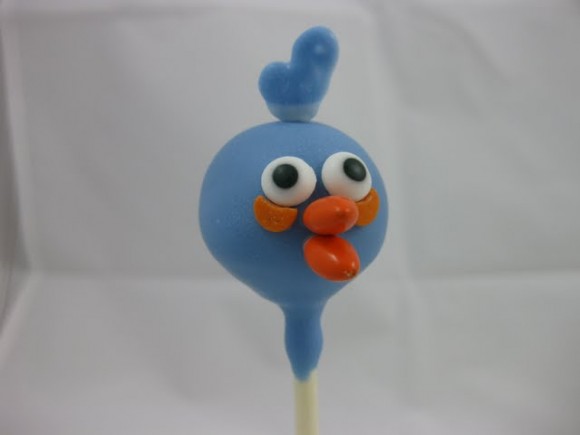 Jane's blog, Thesweetsbar, did not explain how she made these Angry Birds. But she has DIY instructions on how to make Turkey cake pops and how to make cake pops, providing clues for the aspiring Angry Birds baker.
Not as intricate as the Angry Birds cake, but looks like something I can almost make.
Angry Birds Trailer
Here's the iPhone game trailer. Do they match the Angry Birds cake pops?

Related Posts