"5 Women. 5 Apple iPads. One Night."
Viisi, the 5 girl vocal ensemble sings Madonna "Material Girl" with iPad instruments. House concert video.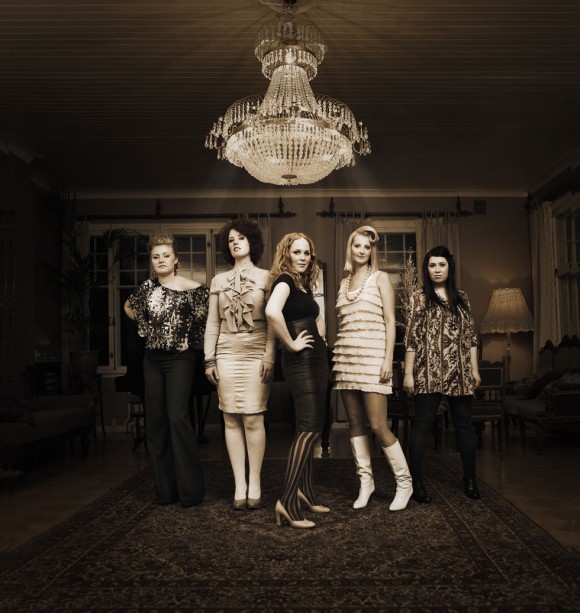 Video: iPad Band Madonna Material Girl Viisi Cover
Viisi, vocal musicians and Apple fans from Finland sing an "a cappella" Madonna Material Girl cover performance, accompanied by their new 5 iPad:
In the video, the Viisi five switches between different iPad instruments with ease. Impressive, considering Apple iPad is only released in Finland a week before their iPad house concert. They even shot the video with an iPhone. The Viisi five do more than house concerts though, as they are represented by Sony Music in Finland.

Pauliina Kokkonen told OP Editor the iPad apps used in the videos.
iPad Apps for "Material girl":
They got another video, "Aikaisintaan sunnuntaina":
Additional Apps used for "Aikaisintaan sunnuntaina":
Like their music? You can get their Joulun Lauluja by Lauluyhtye Viisi on: [Finland-only itunes]

Related Posts