WTF? Office Depot Catalog Cover Features Fake iPod Touch
Go an Office Depot catalog recently, and there is something naughty on its cover. Are they now selling counterfeit "Touch MP4 Player" with Apple earbuds?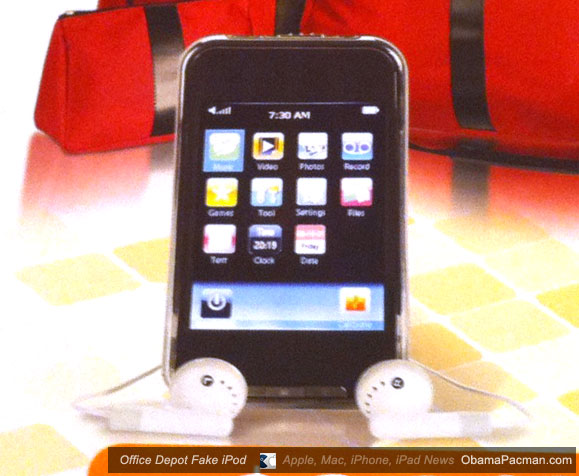 Fake iPod touch on Office Depot Cover
Office supply merchant Office Depot is not selling the "Touch MP4 Player" fake iPod touch. Rather it's trying to run a promotion to give away phoney music players that has these "revolutionary" specs:
- 128MB of built in memory
- 2.8″ color display touch screen
- Plays music, movies and photo files
- Includes (Apple iPod copy) earphones and charging cable
What a POS. What's that? Skinned Windows CE?
In contrast, iPod touch could have 64GB of storage, about 500 times the storage capacity of the phoney knockoff. The real iPod touch 4 can also download App Store apps, has long battery life, do 720P HD video recording, Facetime video chat, and comes with high quality touchscreen 3.5″ retina display.
The Office Depot fake touch mp4 player is no contest to the real Apple iPod touch. Ever seen the fake iPhone 4? The fake iPod touch offered by Office Depot should be on par with that rubbish. At least it suppose to play MP4 (AAC) music.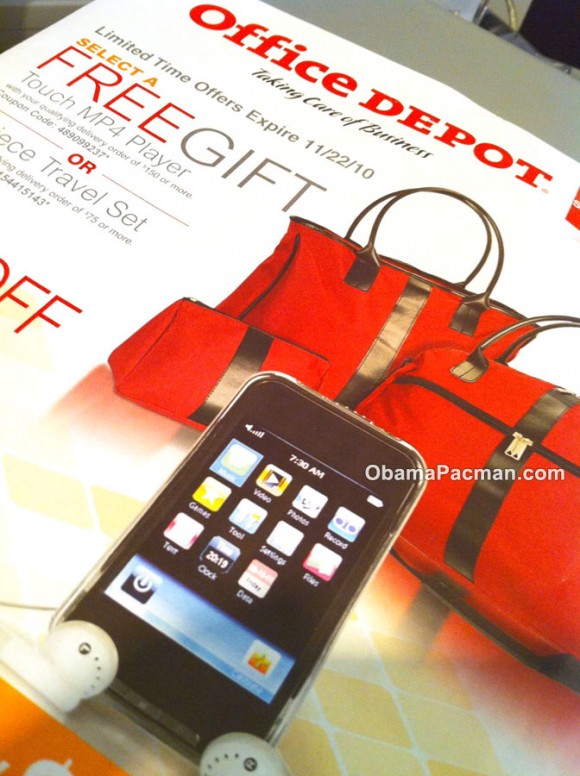 So, is a fake music player, a "$29.99 value," free with orders of $150, a good deal? Major office supply chain Staples often provides $30 coupons for orders of $150, instead of trying to give away something useless.
Expires November 22, 2010. Don't hold your breath and don't expect the supply to run out. I pity for the fool who actually gets this. Is Michael Dell running Office Depot or what?

Related Posts