Washington Post Releases iPad App
"It's the future, get with it!" Venerable newspaper Washington Post releases iPad App and commercial featuring senior staff.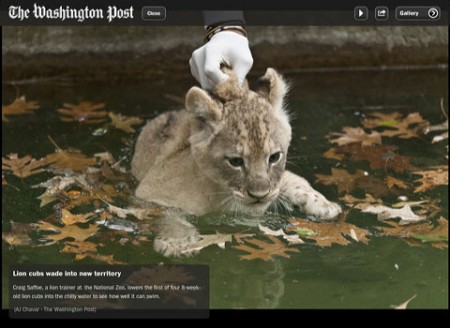 Video: Washington Post iPad Ad
Washington Post Vice President at Large Ben Bradlee reveals the wonders of The Post's new iPad to Associate Editor Bob Woodward:
Washington Post iPad App [itunes link] is free until February 15, 2011 (requires account sign up). After that it's $0.99 per month for print subscribers or $3.99 per month. Users can download individual articles for offline reading, perfect read for the Metro tunnels.
The video shows type writer guy vs. the new iPad. Is like the same as the PC vs. sprinkling of Mac Pro shown in the video background?
Image of lion cub swimming via 9to5

Related Posts