Verizon Hates Android! Thinks iPhone Better Than Motorola Droid
Verizon hates Android? The US wireless carrier uses iPhone screenshots to try to sell the CDMA Motorola Droid Android phone.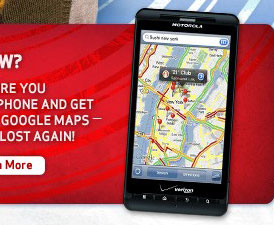 Verizon: Droid Does Have iPhone Envy
Seems like Verizon hates Android. Previously, Verizon advertises that Motorola Droid = Kludge. Now, Motorola suffers another blow when Verizon pretends a Droid is an iPhone. Why? A Verizon ad this week contains iPhone 4 screenshot instead of the actual interface of Droid running Android. The screenshot in question shows the Maps App from the popular iPhone. The iPhone App uses Google Maps data, but the interface is Apple designed.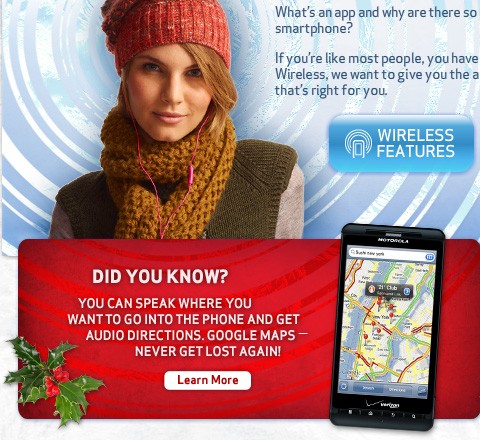 Verizon implies: Forget about trying to copy the iPhone, we'll ignore the knockoff-quality Android interface and just use screenshot from a real Apple iPhone instead (and they don't even sell iPhone at this time).
So, Droid does… have iPhone envy?
It's not a photoshopped hoax. However, Verizon has already fixed the image at https://store.verizonwireless.com/store/offers/deals/filters/cybermonday#/zip%7C33018/page%7C290
Is it a planned publicity stunt to fool people into buying the knockoff device? Is it a way to drum up iPhone 4 on Verizon rumor again? Do you think Verizon hire people who cannot tell the difference between the Apple product and a fake iPhone?
Well, with Android's continuous superficial copying of the 2007 iPhone and more modern Apple devices, no wonder Verizon got confused.
via engadget

Related Posts