US President Obama Signs NATO Summit iPad
Video of the second President Obama iPad autograph.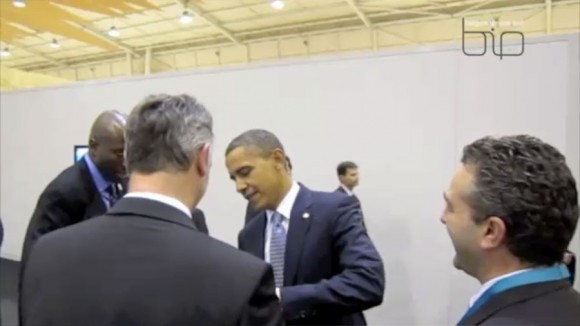 Video: President Obama Signs iPad at NATO Summit
To a Nato Summit attendee who presents an iPad with wish for the Presidential autograph, the US President comments: "Ah, sign my iPad. I've done this once before."
Is this the way to get autographs of the future? Just last month, President Obama signs one lucky iPad at a rally in Seattle at the University of Washington. Now it's confirmed that was the first ever iPad autograph of the US Commander in Chief.
The US President does more than autographing the Apple tablet. Even with some Washington politicians stonewalling his moves, Obama has accomplished quite a lot. Must be the power of the Presidential Mac.
via tuaw

Related Posts