Tiny iPod Nano Boom Box: Cute, Impractical
Tiny iPod boom box speakers looks perfect for ToyStory characters.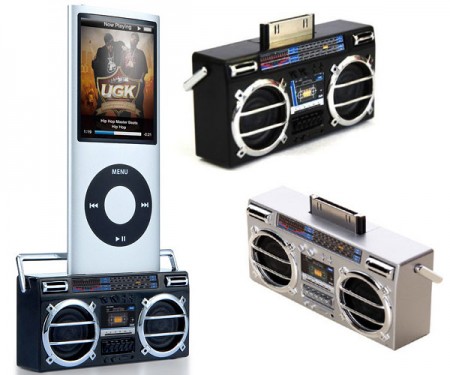 A tiny boom box has an iPod dock and built in speakers and hardware volume controls. Comes in black, silver, red, and pink.
It's unpowered, so the sound probably won't come close to using headphones. Its size probably won't hold anything besides the iPod nano up straight. Thus, the tiny iPod boom box might be best for the novelty isle. $25 from a China based shop (for China only?) or $44 from Japan.
Note difference between the excellent CGI vs. actual product.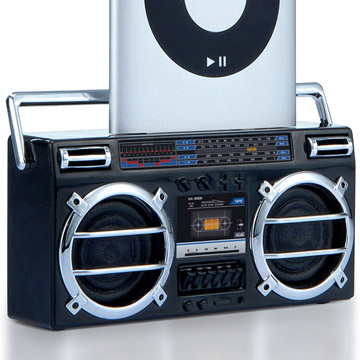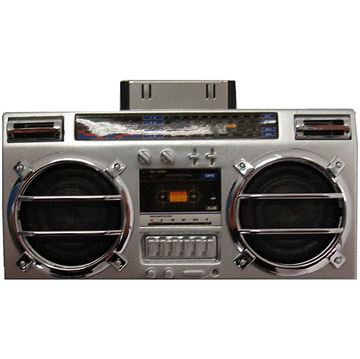 Now, someone needs to build one with the excellent tiny speakers in the MacBook Pro and make it look like the CGI. That would rock.
via cultofmac

Related Posts