Richard Branson's "Project" iPad Magazine's Tron 2.0 Cover [video]
Richard Branson is launching Project, Virgin Digital Publishing's first iPad only magazine tomorrow. Here's a preview of the magazine video cover: "Jeff Bridges reboots Tron."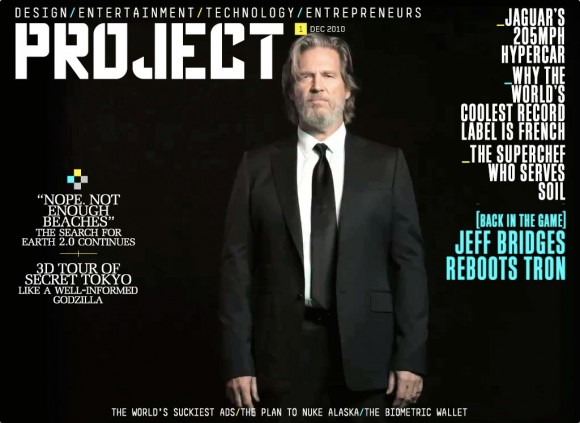 Video: Richard Branson iPad Magazine Tron Cover
Virgin empire's CEO Richard Branson is getting into the business of next generation publications, with his first iPad magazine: "Project Mag."
Its first cover features Jeff Bridges. Jeff starred in the original 1982 Tron, a visually innovative film for its time. Its sequel, TRON 2: Legacy, has a theater release date on December 17, 2010. Jeff Bridges also starred in The Big Lebowski as The Dude and in Iron Man 2 as Obadiah Stane.
Richard Branson's iPad Magazine: Project Mag
Currently, only placeholders for the Richard Branson / Virgin Publishing's Project Mag are available. Projectmag.com, registered by Virgin Enterprises Limited, only shows a placeholder page.

Video: Awesome Virgin Ad!
Here's an amazing James Bond themed Virgin Atlantic commercial / music video. We hope Richard Branson will use similar creative TV ads to promote their first iPad magazine.
Magazine cover video via 9to5mac

Related Posts