Rage HD: GREAT First Person Rail Shooter!
Incredible mutant shooting first-person rail shooter created specifically for the iPhone, iPod Touch and iPad, works like your favorite fast paced zombie FPS.
Rage HD, Great Shooter for iPad, iPhone, iPod touch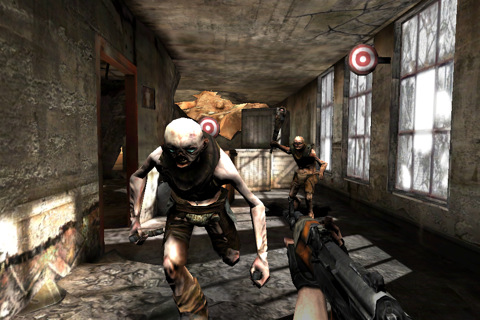 In Rage HD, you play a contestant popular "Mutant Bash TV!" in a post-apocalyptic world where you are left for dead to fight mutants, dodge attacks, pick up ammo, grab cash, and hit bonus targets.
It's on rails so it's not quite like the Halo inspired FPS N.O.V.A. [iPhone or iPad] where you can move around. But Rage HD works nevertheless with non-stop action. Use either tilt or on-screen controls to aim. The motion controls are excellent, smooth as butter.
Rage HD has 4 level of difficulty, from easy (almost god-like easy) to nightmare (insanely difficult). If you want it to be even more difficult, you can sprint while moving through the mutant infested world. The default settings is challenging but not impossible.
The game is a fricken awesome (or "Insanely Great" if Steve Jobs were to present this). A must-have non-stop action fest if you like shooters. And the graphics are amazing, on par to quality of Epic Game's beautiful Epic Citadel.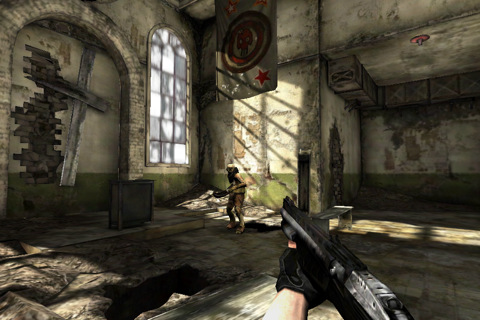 Download Rage HD
RAGE HD 1.0 weights in at 779MB (Snow Leopard size). Universal App for iPhone 4, 4th generation iPod touch, and iPad [itunes link] is $1.99 and it will give you hours and hours of fun.
SD version for older iOS devices [itunes link] is also available for $0.99.

Related Posts