Photos: Steve Jobs' Home Office, 2004
The intensely private Apple CEO in his home office, captured by photojournalist Diana Walker, known for her candids of world leaders and industry titans.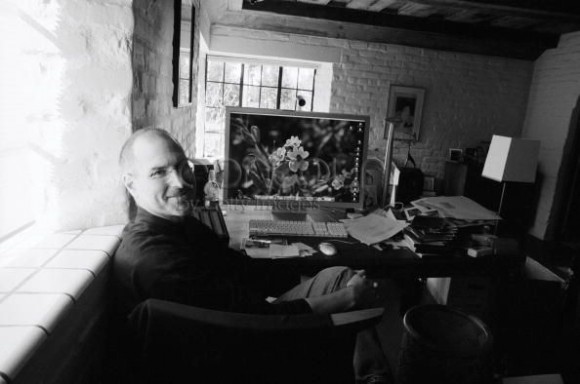 "On July 31, 2004, Steve Jobs underwent surgery to remove a malignant tumor from his pancreas. A few weeks later, he permitted Diana Walker, his favorite Time Magazine contract photographer, to shoot him in his Palo Alto home." Describes Fortune.
The rare photos of the post operation Steve Jobs in his home office were shot in August 2004.
It shows the Apple CEO in a minimalistic furnished / rustic / zen house. What computer does Steve Jobs use at home? Being 2004, he is using PowerMac G5, 30″ Apple Cinema Display, iSight video camera, white Apple Keyboard, and Apple Pro Mouse. The billionaire has a semi-messy desk, like most creative types.
Does this look like an iPhone 5 prototype?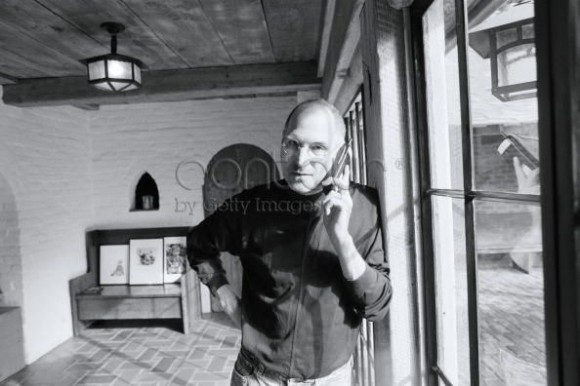 The timeless Steve Jobs fashion captured? Priceless.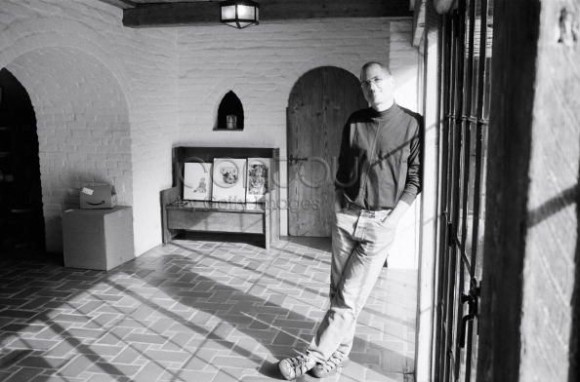 There is even a Steve Jobs glamor / pin-up shoot. (Don't quit your day job Steve!)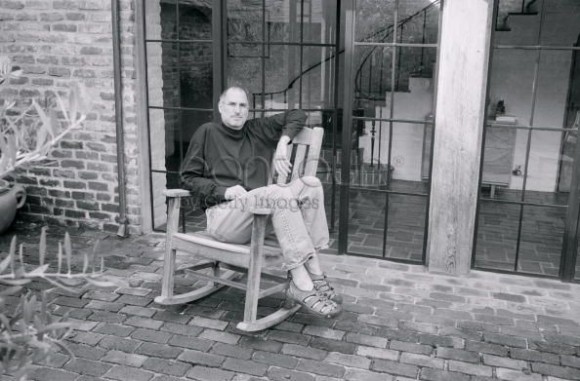 Did you find the Amazon box in Steve Jobs' home office?
Photographer Diana Walker
The Apple CEO home office photo shoot is by photojournalist Diana Walker.
Diana Walker's subjects include "notables in politics, industry, science, entertainment, and the arts—from Ronald Reagan to Steve Jobs; from Lillian Gish to Princess Diana and Prince Charles; from Mikhail Gorbachev to Hillary Clinton." She photographed White House life for two decades, from the Ford to the Clinton administrations.
Another one of her photos of Steve Jobs at home in 1982, living like a monk.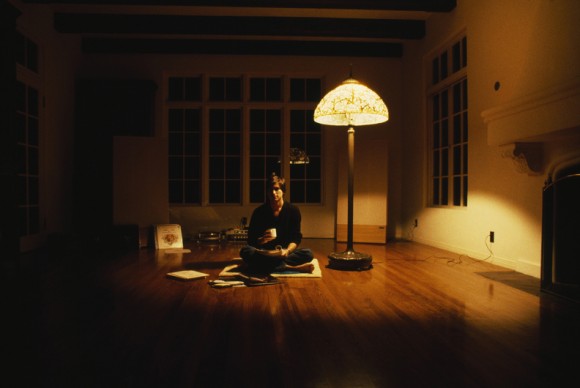 "This was a very typical time. I was single. All you needed was a cup of tea, a light, and your stereo, you know, and that's what I had." Steve Jobs describes.
The behind the scenes photos are published in The Bigger Picture: 30 Years of Portraits (2007)
[amazon link]. Published by the National Geographic Society.
allaboutstevejobs
via cultofmac and fortune

Related Posts