Mac OS Weather Widgets, Star Wars Style
Apple Mac OS X weather widget designs, if Cupertino is located in the Star Wars Universe.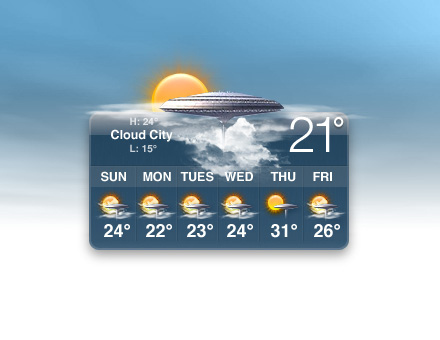 Weather report, from A long time ago in a galaxy far, far away… These Apple Mac OS weather widgets with the Star Wars touch are the creation of Romanian artist Cristian -Kit- Paul, of Kitblog, a graphic designer and founding partner of Brandient.
That's no moon! It's a trap. "Anytime there's even a partial chance of Death Star, it's usually a good sign to get off planet, and quick. Just ask Alderaan… Oh wait, you can't." describes Buzzfeed.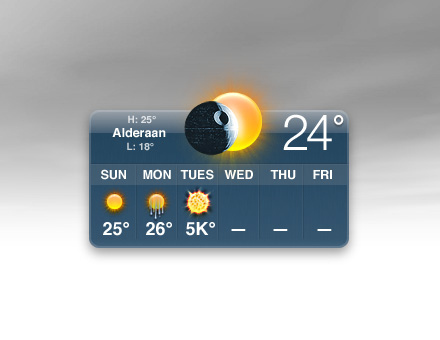 How often would you see double rainbow on the double sunny Tatooine?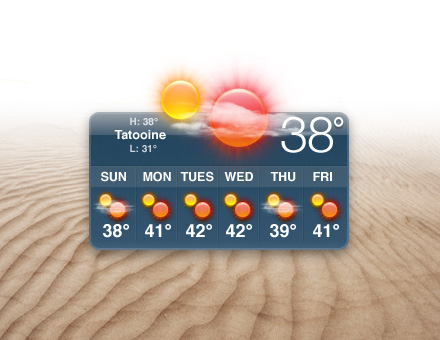 Ice planet Hoth is a little cold, maybe with a slight chance of flurries: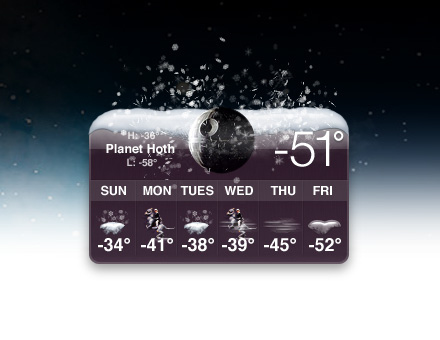 Dagobah, a distant, mist-shrouded swamp planet with a chance of Jedi Master Yoda sighting: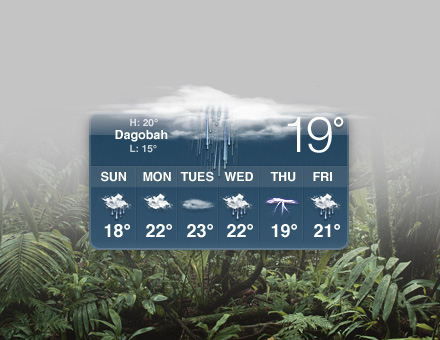 Related Posts