In Lithuania iPad Protests You
The Apple tablet is utilized by consumers, businesses, and government leaders around the world. But in Lithuania, iPad protests against the government.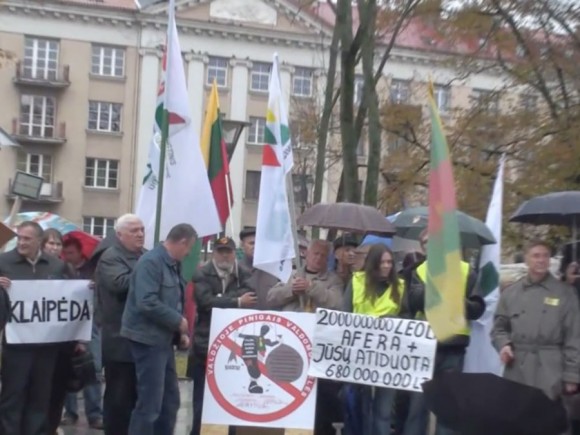 Funny Moment in Protesting: Lithuania iPad Protest
9to5mac has a quote from the Lithuania Tipster: "In Lithuania the iPad is used by pensioners in demonstrations against the government You just have to mount it on a wooden stick, and you ready to go."
To prevent the magical iPad from melting in the rain (or its water damage sensors from tripping), the protester protects it with clear plastic wrap.
Smart way to get message across?

Related Posts