iPod Nano Watch Silicon Band
Make your own 6th generation iPod nano into a watch. Does this still count as a DIY iWatch?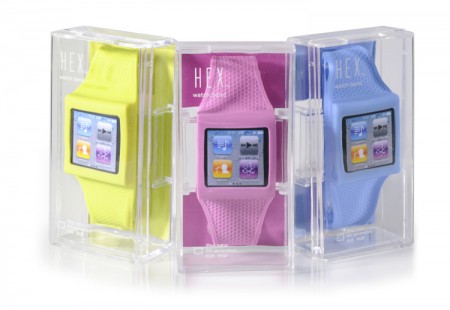 Forget a plain watch band to hold your high tech & musical iWatch. Here's a silicon iPod nano watch case with integrated control-buttons. It looks like it offers a bit more protection than just a watch band. Comes with 9 colors: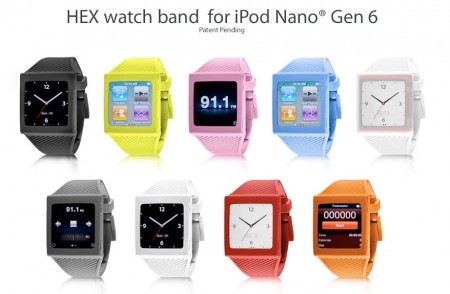 Currently available for $25 at shophex. Practical or not?
Thanks Maria for the reminder about the cool iPod nano watch band.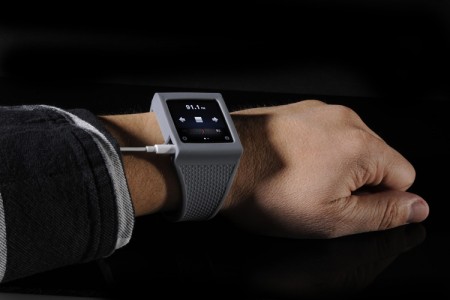 Related Posts