iPhone vs. Android, Blackberry Users
C-section Comics made a funny psychology chart that compares iPhone, Android, and Blackberry users.
iPhone, Android, Blackberry User Psychology
Funny chart comparing iPhone, Fandroid, and RIM users, in each other's eyes: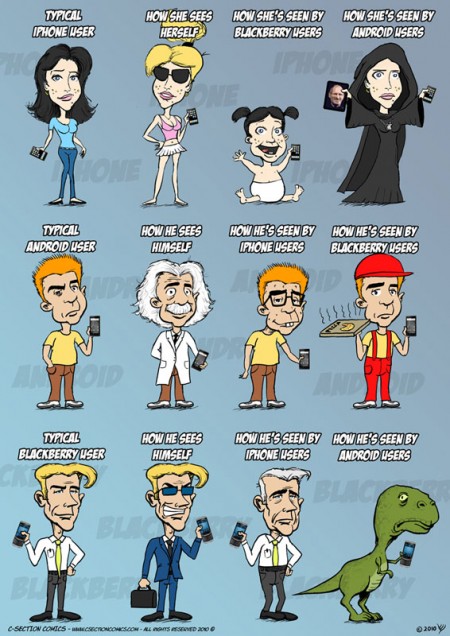 Despite the differences, there is one thing that iPhone and Android users can both agree on: that RIM users are dinosaurs. Now, if Blackberry are dinosaurs, then Nokia must be fossils or dollar menu toys?
csectioncomics via giz

Related Posts