iPhone 4 Blueprint Wallpaper
Blueprint of iPhone 4 App home screen as high resolution wall paper.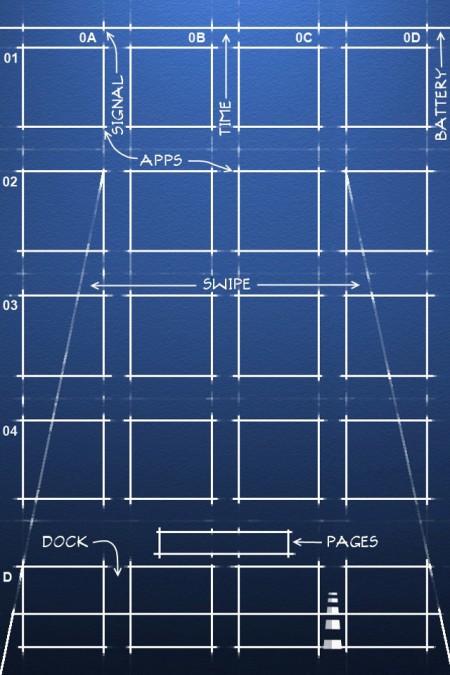 Created by Brad Hellyar.
How to install this 960×640 iPhone 4 Wallpaper:
Click image to view large image
Hold large image to save
Go to iPhone Settings, Wallpaper, Camera Roll to set
Good concept, but with a page full of Apps, it looks very busy due to the text notes. Maybe the iPhone 4 wallpaper is better for the lock screen? Here's an example of the wallpaper in use with only one "app."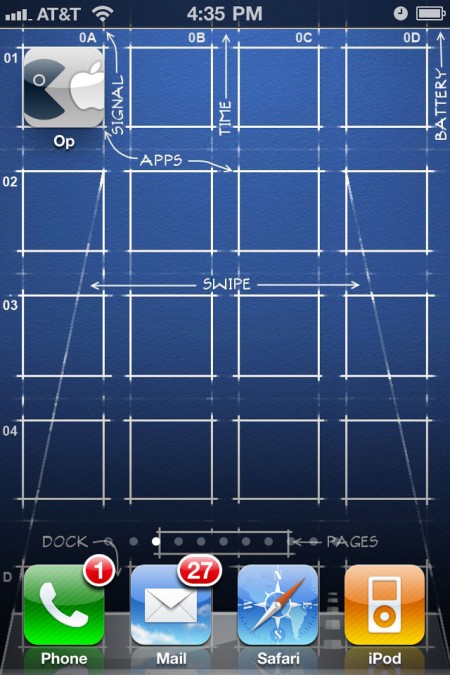 Note: this version is modified by OP Editor to get rid of the right column dark background.

Related Posts