iPhone 3GS Takes RC Stunt Car Ride
I'm on a car! iOS developer converts iPhone 3GS into miniature RC car dash cam.
iPhone 3GS Dash Cam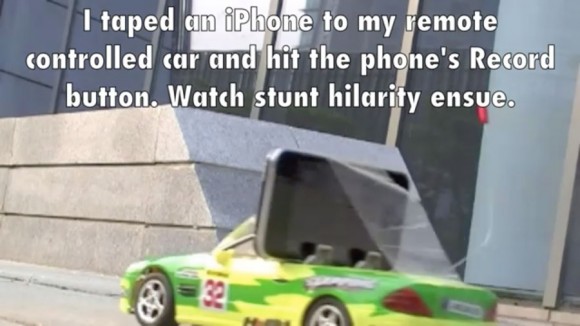 "I taped an iPhone to my remote controlled car and hit the phone's Record button. Watch stunt hilarity ensue."
iPhone 3GS took a beating as car dash cam and is still ticking. Like a ride in Pixar movie ToyStory, except more expensive, and with less editing:
Philipp Lenssen, German programmer & designer living in China who normally write JavaScript games using PhoneGap, made the video.
Would iPhone 4 handle this much abuse? Now, who is going to attach an iPhone to a Roomba?
via giz

Related Posts