iMac G4 Luxo Jr of Lamps
Randall from St. louis made this Pixar Luxo Jr. inspired lamp from an old Apple iMac G4.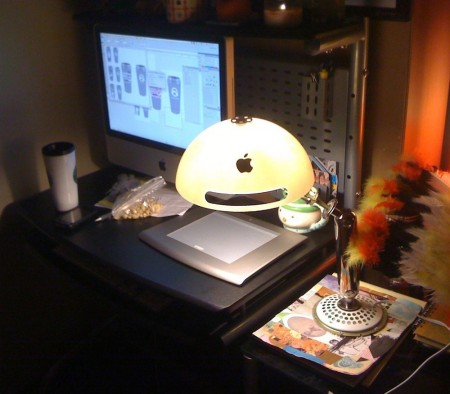 "Old macs never die… they continue to be works of art." Etsy seller Randall180 describes on the creation of the DIY iLamp. "This beautiful lamp is made from an old iMac G4. Be the envy of your office. Surprise your mac lover. " It's $125, with $25 US shipping or $55 international shipping, and it's already sold.
Looks like it's inspired by the illuminating creation of Nicolas, who describes back in November 2009: "I was planning to reorganize my desk and I was looking for a lamp with an Apple-touch. So I decided to recycle my old imac G4. With some spare parts, one can easily transform it into a nice lamp fully articulated thanks to the famous arm." The version by Nicolas uses the iMac G4 bottom aluminum plate as base.
Here's Luxo Jr. [itunes link], the first (short 2:26) film created in 1986 by Pixar Animation Studio, for comparison. Luxo Jr. is the reason why Pixar has a hopping lamp in its logo.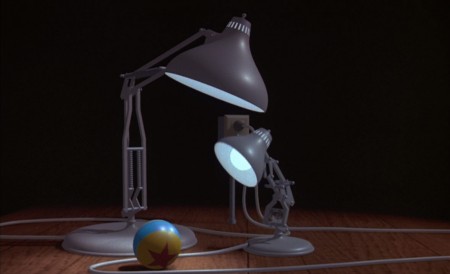 The iMac G4 is first introduced by Apple on January 7, 2002, the same year the recently discontinued xServe line is introduced: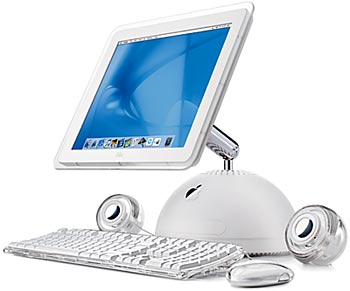 Apple iMac G4 Lamp Commercial
Here's a classic Apple iMac G4 lamp commercial for your enjoyment:
Randall180 on etsy via giz

Related Posts